Wellness Holidays: When to go Where
---
Limited by what month you can travel, or want to know when the best time of year is to enjoy that dream retreat you've been thinking of? We've created this guide with out favourite wellness holidays to help you figure out when is the best time to go where.
January: Fixing Your Issues
You've set the New Year's resolutions, now it's time to stick to them. January is the perfect month to go on a retreat to fix your issues and get your year off to a flying start. Whether you are looking to give up smoking, cure a sleep problem, or deal with just about any other issue you've been struggling with, committing to a wellness retreat will have you so much more invested in making the change and increase your chances of success. We love the Personalised Programme at Vana Malsi Estate which can be tailored to help you with just about any problem you would like to resolve, while Kamalaya offers a wide variety of programmes to cure different issues, such as their Sleep Enhancement programme for sleep problems and the De-Stress Asian Bliss programme for those who struggle to manage stress.
February: Detox Holidays
We're all guilty of a little over indulgence over the festive period and colder months, but the result of it can leave us looking and feeling a little unhealthier than we would care for. Fix it in February by heading off on a detox retreat to rid your body of toxins and feel completely rejuvenated. Whether picking a Mayr clinic such as Lanserhof Tegernsee which will use a modern take on the Mayr cure to rid your body of toxins, or a medical spa like SHA Wellness Clinic where a blend of Western medicine and Eastern practices are used on their SHA Detox Programme to revitalise, there are plenty of options that will have you looking and feeling more radiant than ever in no time at all.
March: Weight-loss Holidays
Winter has left its mark on your body in the form of a few extra pounds and summer and the beach loom ever closer. Get a head start on your beach body and head off on a weight-loss retreat in March to rid yourself of your winter weight. There are plenty of options available to you, whether you stick within Europe with a visit to VivaMayr Altausee where your weight-loss will be encouraged through the use of the Mayr cure and an intense detox, or alternatively go further away and try Chiva-Som in Thailand where a combination of healthy diet, exercise, and education is used to help you lose weight and keep it off on their Weight-Management programme.
April: Emotional Healing
In April not only spring-clean your home but your mind too and rid yourself of negativity on one of our emotional healing retreats. People often forget that it is just as important to look after our minds as it is to look after our bodies, and our emotional healing retreats will help you to resolve any issues of the mind. There are different retreats suited to different issues – for instance those interested in mindfulness might opt for Vana Malsi Estate's Personalised Programme while those struggling with accepting change will likely benefit from Kamalaya's Embracing Change programme which will help you with the way you view life changes. Pick the retreat that feels most right for you and be amazed at the improvement you see in your life afterwards.
Read More: 5 Reasons why you must experience Vana Malsi Estate
May: Fitness Holidays
With the summer holidays just around the corner now is the perfect time to tone up and get in shape with a fitness retreat so you can feel your most confident when it's time to ditch the layers and hit the beach. Better still, you could even combine your retreat with a holiday by heading to a resort like EPIC SANA Algarve in Portugal which is located right along the beach – workouts are always much more enjoyable when you can enjoy a great sea view at the same time! There are plenty of other great options out there too, another beachside favourite of ours is the Rocco Forte Fit retreat at Verdura Resort, whereas if you would rather go further afield the Chiva-Som Optimal Performance Retreat and Kamalaya Optimal Fitness Programme are both great options found in beautiful Thailand.

June: Pampering Holidays
Summer is finally here and so are trips to the beach and holidays. Now is the perfect time to head off on a pampering retreat, whether to prep yourself for an upcoming holiday with some beautifying treatments or even if the retreat is your summer holiday itself. For those looking to stay closer to home a visit to Capri Palace in Italy is sure to provide the indulgent break you seek, or if you seek even more luxury opt for the impressive Amilla Fushi in the Maldives for a truly blissful break.
Read More: Luxury spa holidays in Europe
July: Ayurveda Retreat
July brings the monsoon season to India and though it may surprise you this is actually deemed the best time of year to go on an Ayurveda retreat. India is the home of Ayurveda and this is where you will find the very best retreats in the world, whether you opt for the Personalised Programme at Vana Malsi Estate and have it tailored to focus on Ayurveda, or opt for a standard Ayurveda retreat at somewhere such as SwaSwara, your Ayurveda retreat during the monsoon season is sure to be a special experience.
However, there are some great options to be found outside of India too if you would prefer to avoid the monsoon altogether, one being the Ayurvedic programme offered at COMO Shambhala Estate in Bali. For those who want to stay closer to home with an Ayurveda retreat in Europe, the offering at Ayurveda Resort Sonnhof is also excellent.
Read More: 5 Best ayurveda retreats
August: Yoga & Pilates Retreats
End your summer with a regenerative yoga retreat or Pilates programme. The health benefits of Pilates and yoga are countless, with the practices good for both our bodies and minds. After a busy summer the perfect way to bring balance back to your life is to head on a yoga or Pilates retreat (or one that combines the two!). Going on such a retreat is sure to give you the boost you need as we enter the latter stages of the year. We love the Yoga Programme at Absolute Sanctuary for a varied and comprehensive approach to yoga, or for those who want to practice in beautiful natural surroundings try the Ananda Yoga Programme at Ananda in India. When it comes to Pilates we highly recommend COMO Shambhala Estate in Bali which like Ananda is located amongst stunning surroundings, or if you would prefer a Pilates retreat in Europe, you could visit Shanti-Som Wellness Retreat in Spain for their impressive Shanti-Som Pilates Retreat.
Read More: Top 5 yoga retreats in Thailand
September: Holistic Healing
The best destinations to enjoy a holistic healing retreat have to be in Asia, and in September the weather tends to be especially pleasant in this part of the world making the entire experience all the more enjoyable. There are plenty of fantastic options available, such as the Comprehensive Balance & Revitalise programme found at Kamalaya which helps to address any imbalances between mind, body, and soul which might be affecting our wellness. Another favourite of ours is the Oriental Medicine Programme at COMO Shambhala Estate which combines modern science and ancient healing to promote your wellness.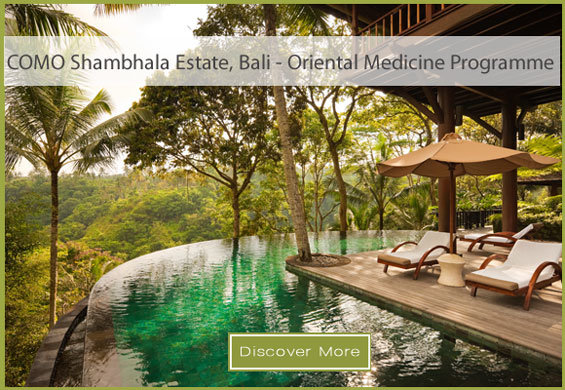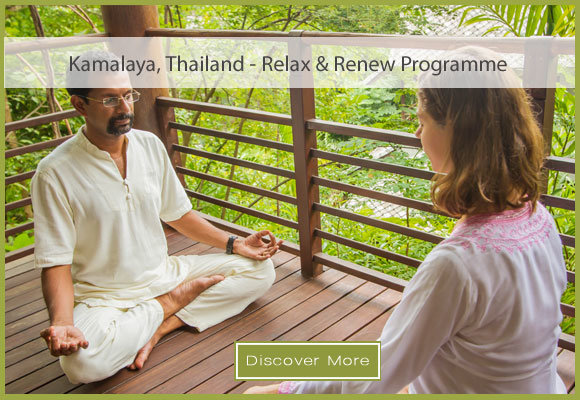 Read More: Emotional healing with meditation mindfulness
October: Medical Spas
With the cold setting in once more, many of us may begin to feel a little under the weather, and a sure fire way to identify and address any ailments you're suffering from is with a trip to a medical spa. There are so many incredible medical spas out there, and luckily for those who don't want to travel too far the best can be found in Europe. There are the Mayr clinics such as Parkhotel Igls, Lanserhof Tegernsee, and VivaMayr Altausee which can help identify and treat health problems through careful application of the Mayr cure, while more general medical clinics such as Grand Resort Bad Ragaz and SHA Wellness Clinic use the latest cutting-edge technology and know-how to handle all manner of problems.
Read More: Europe's best medical spas
November: Anti-Ageing Programmes
With the party season just around the corner it's only natural that many of us want to ensure we are looking and feeling our best at this busy time of year, and the best way to make sure that happens is to go on an anti-ageing retreat. Designed to help you look and feel more youthful, these programmes are a great pick me-up which will ensure you see the year out on a high. We're fans of the Sayanna Anti-Ageing programme at EPIC SANA Algarve which is tailored to each individual's needs to ensure you get the best results. The Anti-Age programme at Palace Merano Espace Henri Chenot is another great choice for those looking for a non-invasive medical approach to anti-ageing, as is SHA Wellness Clinic's Rejuvenation Programme. For those wishing to enjoy the unique benefits of Thalassotherapy, the Longevity Life Rejuvenation & Anti-Ageing retreat at Vilalara Thalassa Resort will offer exactly what you seek, while those who want to escape the cold and venture further afield should definitely take a look at the Signature Rejuvenation Retreat at Fivelements in Bali.
Read More: Put the brakes on ageing at Grand Resort Bad Ragaz, The natural anti-ageing remedy
December: Stress Management Retreats
While the festive period of December is generally a fun time, it can also get rather stressful too. Take some time out during this month to head off on a stress management retreat and you won't regret it. Head for a stress retreat in Europe with the Anti-Stress Programme at SHA Wellness Clinic and Stress Management programme at Marbella Club being our top picks. Alternatively you could jet off for some winter sun by picking the Tension Release retreat at Chiva-Som or the Stress-Management programme at COMO Shambhala Estate. If you want a retreat that really addresses your individual stresses and issues, the personalised programme at Vana Malsi Estate is a great option, as is A Week at Golden Door in California – both these programmes can be completely tailored to your unique needs and goals for a bespoke experience.
Read More: 5 Best stress relief programmes, Karina Stewart: Hit the reset button
Of course these are only suggestions, and with retreats based at destinations all over the world, whatever the time of the year there is sure to be a wellness retreat that is suited to you. Get in contact with one of our healing experts to discuss your options by clicking here or calling 020 7843 3597.
---