Top retreats for depression and anxiety
---
Depression and anxiety are two of the fastest growing issues in our society and mental health treatment and therapy is never going to be the same for every one person.
Spas are associated with relieving stress, a place to go for relaxation and pampering, whilst medi-spas are known as somewhere to recover, to seek medical advice and therapy, so where exactly does mental health fit in?
Most spas wouldn't make the claim that they could cure depression or anxiety; however a select few programmes are targeted towards those who deal with these issues and aim to alleviate symptoms.
Personalised Programme – Vana Malsi Estate
Vana is in a league of its own, putting your needs at the core of their process and designing a personalised programme geared entirely towards improving your health and wellbeing.
The spiritual and calming nature of Vana is perfect for those dealing with depression and anxiety, through ancient Tibetan therapies, Ayurvedic treatment and harnessing healing powers of various energies.
A visit to Vana is a truly immersive experience, with no photography allowed in public areas, and a focus only on holistic healing, Vana is the ultimate escape to find yourself and allow yourself to become vulnerable enough to heal.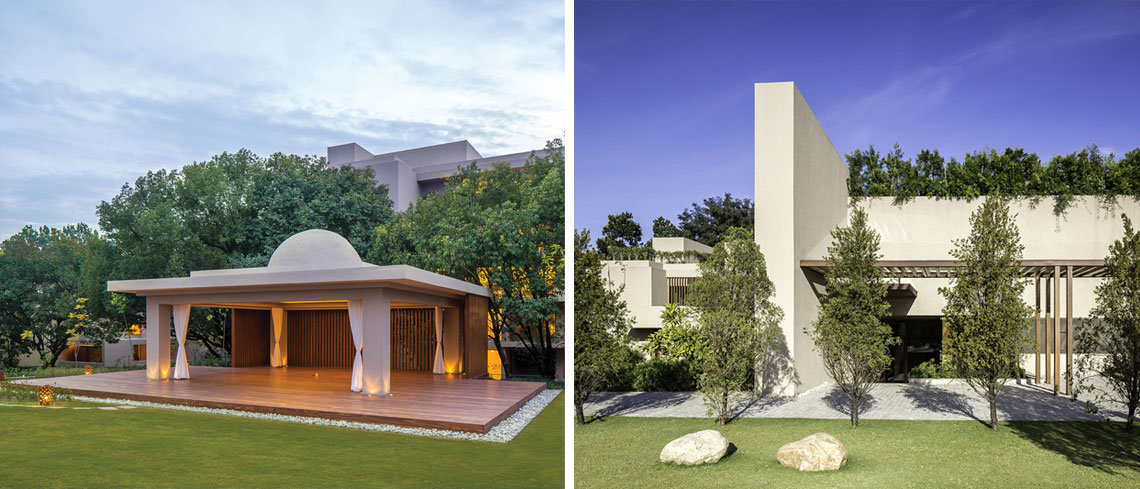 Anti-Stress Programme - Sha Wellness Clinic
The anti-stress programme at Sha Wellness Clinic has its own unique properties to help combat anxiety and depression. Taking a more medical approach, the anti-stress programme looks closer at health issues, imbalances and more biological factors that could be impacting mental health and encouraging negative thoughts.
To introduce you to the programme you'll undergo a general medical examination to get a clear idea of your current health and any potentially detrimental aspects. Throughout the week you'll then receive consultations from nutritional and natural therapy experts, bioenergetics specialists and a derma-aesthetic consultant.
The belief is partially that a healthy lifestyle will allow the mind to be healthier, so exercise is incorporated to the programme with several private sessions with a personal trainer. A healthy diet is also prescribed to help rid the body of toxins and unnatural ingredients.
Other therapies include mindfulness sessions, thai chi, yoga and many more traditional methods to help combat depression and anxiety.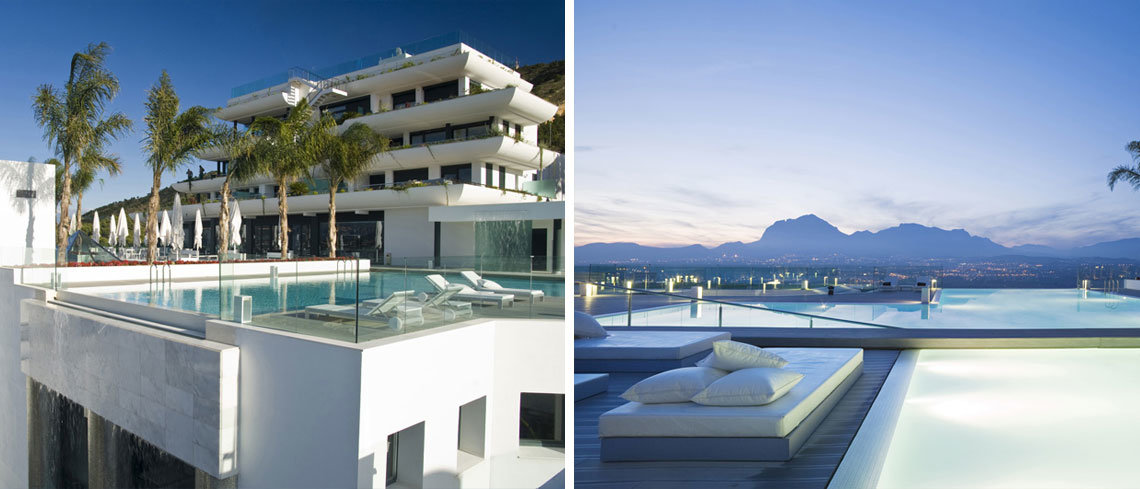 Stress Management Programme - Como Shambhala
Sometimes your surroundings alone can help a change of mood, whilst certainly not a cure, most can appreciate a change of scenery from their everyday life to the palm trees, flowing rivers and stunning sunsets of Como Shambhala.
Their stress management programme at Como Shambhala is designed to temporarily remove the stresses of day to day life and teach methods of dealing with them in the long term. Many of these methods used such as Yoga and Thai Chi have been hailed as great treatments for anxiety and depression, helping you to clear your mind of negative thoughts.
The programme features two wellness consultations, during these you can sit and openly discuss your issues with Como Shambhala's top wellness experts who can advise on both how best to spend your time during the programme, and also on how to combat these issues after the programme.
A variation of different massages throughout your stay will ensure you can relax and alleviate stress, it's important to be in the correct head space when trying to overcome depression and anxiety, being as comfortable and relaxed as possible is a great starting point to move forward with positivity.
Private sessions of Yoga are perfect for those with anxiety, whether you're a beginner or at an intermediate level, you won't have to worry as the sessions are one on one and tailored around your needs and experience. This therapeutic exercise combines mind training; breathe control and physical movement to help bring you to a more relaxed state.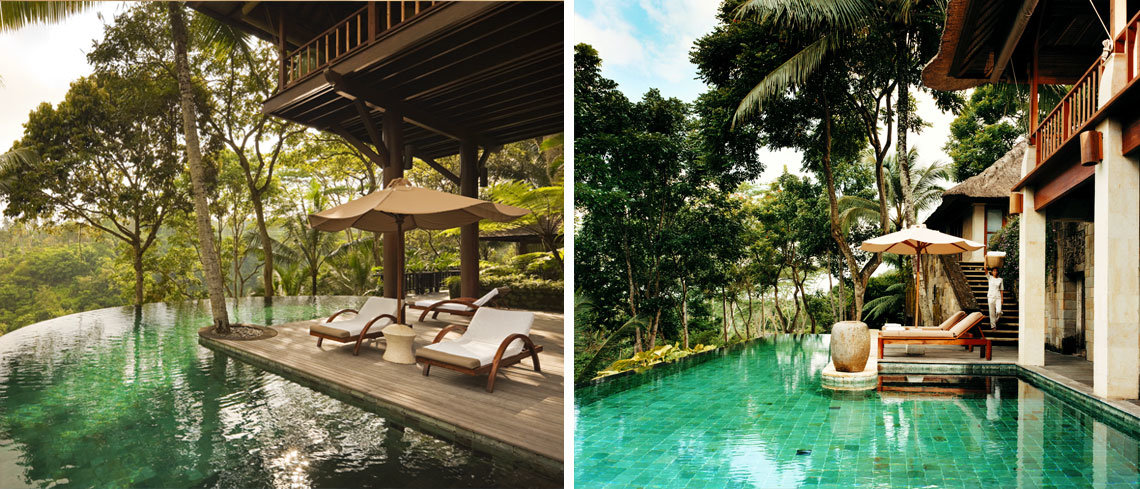 Ayurveda Relax & Feel Good Retreat - Ayurveda Resort Sonnhof
This Ayurveda programme is designed to remove the stress from your life and give you the clear mind you need to deal with your personal issues.
When we become anxious or depressed, it can affect our health and make us feel run down and tired, making the battle against these demons even harder. Ayurvedic full body oil massages, Himalayan salt and oil srubs and more are all used to revitalise the body, strengthen the nervous system and restore the energy we need to keep moving forward and make a change.
You'll learn various breathing techniques, be able to meditate in solitude and relax through Yoga, helping clear the mind and better deal with stress and anxiety. These are all techniques that can be carried forward into your day to day life, to uplift and strengthen your mood in challenging situations.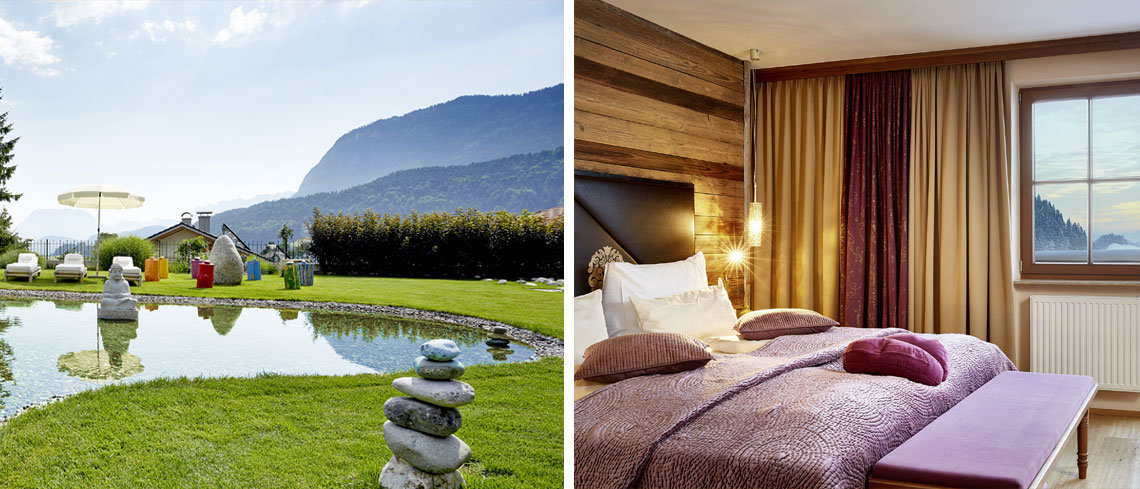 Tension Release Programme - Chiva-Som
The Tension Release programme at Chiva Som is a holistic driven programme that uses alternative methods to help target the causes of tension, stress and more. These alternative therapies and treatments can be a welcome change for those who have tried and tested other spas and programmes that feature more traditional methods.
Chiva-Som is a picturesque resort with its decor = following stunningly traditional Thai culture and design. The serenity of the water and lush greenery make for a breath-taking welcome with immaculate views exuding relaxation.
An initial Naturopathic consultation helps their wellness experts tailor the programme more towards your needs by getting to know you a little better and hearing more about your experiences and current issues. This consultation will also talk you through the various natural therapies and treatments, and just how they'll help relieve your problems.
Biofeedback sessions help make you more aware of your stress triggers and pick up on the signs of this within your body and deal with these feelings before they go any further. Therapies such as these help make us more self-aware, instead of letting anxiety or bad thoughts snowball and become out of control, you can put techniques in place to combat them early on, and slowly minimise their frequency over time.
Other more spiritual based therapies include acupuncture and reiki gemstones therapy. Acupuncture is a traditional Chinese treatment that helps the free flow of energy throughout the body, it is believed that anxiety and depression can cause disruption to this flow and that acupuncture can restore it once again. Reiki gemstone therapy may be alternative but many believe in the healing power of stones and crystals. Different stones have their own individual healing qualities, dependant on your anxiety, depression or other issues, the stones are then placed on areas of the body to help heal and draw out negativity.
Relax and Renew Programme - Kamalaya
Anxiety and depression, no matter how severe or acute, can drain energy levels and cause unknown aches and pains. You function much better and can work through anxiety and depression issues much easier with a revived immune system and revitalised energy sources.
Your time at Kamalaya will start with a wellness consultation to help personalise your programme to your needs as much as possible through holistic means. With a strong focus on Wellness, the Relax and Renew programme at Kamalaya aims to de-stress and clear the mind so that you can begin to work on your personal issues much easier and in a calmer head space.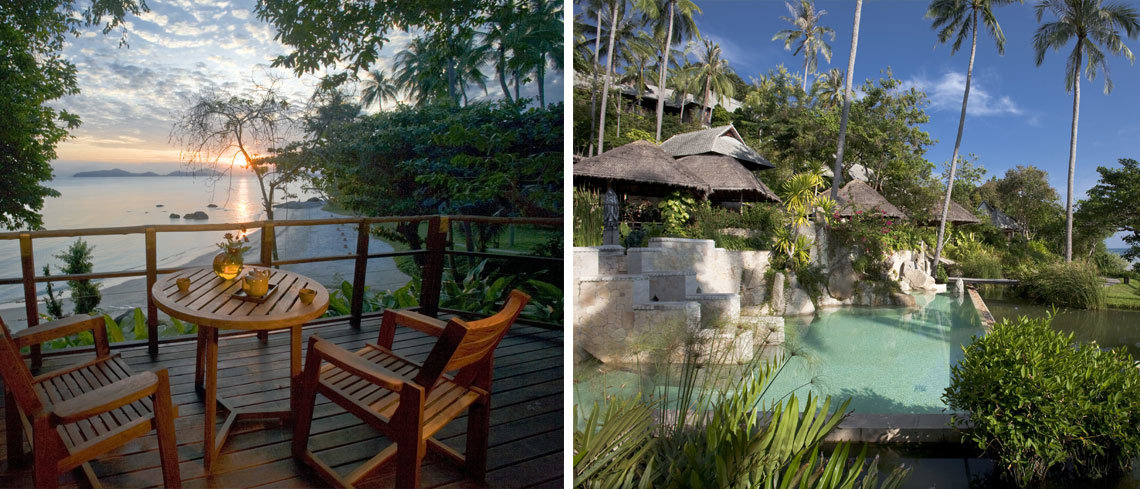 Here's a look at what our clients had to say about some of our destinations and how it helped them:
Kamalaya – Katie, March 2017
The service was astounding, the knowledge the staff at Kamalaya possessed far exceeded any others I had seen at other wellbeing resorts, and they were all extremely caring, being sure to offer support at all times.
The treatments were another highlight of my stay, real care was taken to make the most of my week and give me the advice and therapies I needed. The overall effort put into my stay by those at Kamalaya was unrivalled and I can't wait to come back again.
Vana – DK, January 2016
Vana was the perfect place for a retreat. I enjoyed getting to know the other guests and having time to myself for meditation and reflection. I felt that the staff really took the time to get to know me, and the advice I was given was very thorough. This has been my favourite holistic retreat to date, and I am looking forward to booking another stay with Healing Holidays in the future!
Sha Wellness Clinic – Jeremy, February 2017
I've struggled with anxiety and stress for most of my adult life and felt like I was in a constant state of panic. Sha has managed to change my life and help put me back on the road to recovery with better sleep, a clearer mind and a burst of energy I haven't felt in years.
Speak with our wellness consultants who will give you unbiased advice on how to tailor the right programme for your individual needs. Call 0 20 7843 3597 or enquire here.
---