Vilalara Thalassa Resort Review by Chere Di Boscio
02/12/2016, Chere Di Boscio
---
Apparently, water is sentient. An amazing documentary about the work of Japanese scientist Masaru Emoto demonstrates this. In a unique and rather bizarre experiment, Emoto asked subjects to direct thoughts of gratitude and peace towards a jar of water, and then asked them to focus hateful and angry thoughts towards another container full of water. The results? Positive energy projected at water forms beautiful, snowflake-like crystals, while water surrounded by 'low frequency' negative energy remains a mass of random, blobby molecules. In short, water reacts to the energy surrounding it.
Fascinated by the notion of 'living waters', I was delighted to stay at the Longevity Vilalara Thalassa & Medical Spa in the Algarve region of Portugal.
The Thalassotherapy Concept
Most Europeans are familiar with Thalassotherapy, also known as 'taking the waters.' The term "thalassotherapy" encompasses a variety of treatments involving sea water, marine minerals and water jets. Thalassotherapy has long been popular celebrities such as Jennifer Lopez, Vanessa Paradis and Catherine Deneuve. The treatments are based on the premise that beneficial minerals and trace elements in sea water (such as magnesium, potassium, calcium sulphates and sodium) are absorbed through the skin.
The Longevity Vilalara Thalassa & Medical Spa offers an abundance of water based treatments such as cold freshwater pools, warmed salt water pools, and strongly powered massage baths - along with hammams and steam rooms. Thalassotherapy is said effectively detox the body and treating conditions including eczema, psoriasis, back and muscular pain, arthritis and stress. As the metabolism is improved, this can lead to weight loss and even a reduction in cellulite.
However, water therapy isn't the only health treatment available. Here the spa menu is like an entire book, including everything from Reiki and reflexology to aesthetic dermatology and vitamin therapy, and more.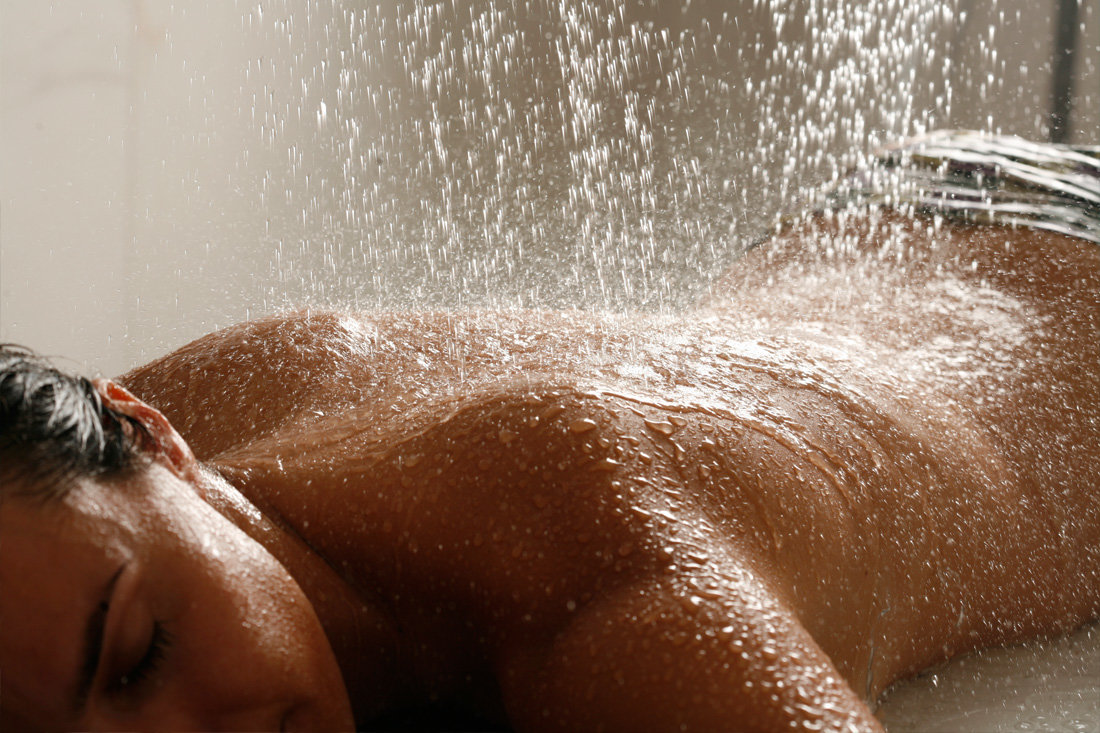 Vilalara Thalassa Style and Character

Longevity Vilalara Thalassa & Medical Spa is completely luxurious with spacious rooms that underwent a refurbishment within the past few years. Perched atop immense cliffs, there are spectacular views from just about anywhere. If you're not kept busy in the spa having treatments, days can be whiled away on the tennis courts, lounging on the beach, or reading on one of the heavily pillowed beds scattered around the lush, fragrant gardens.Evenings on the terraces overlooking the sea, savouring sumptuous dishes served by expert staff are delightful. And while you feast, you will be serenaded by the strains of sweet Bossa Nova singers.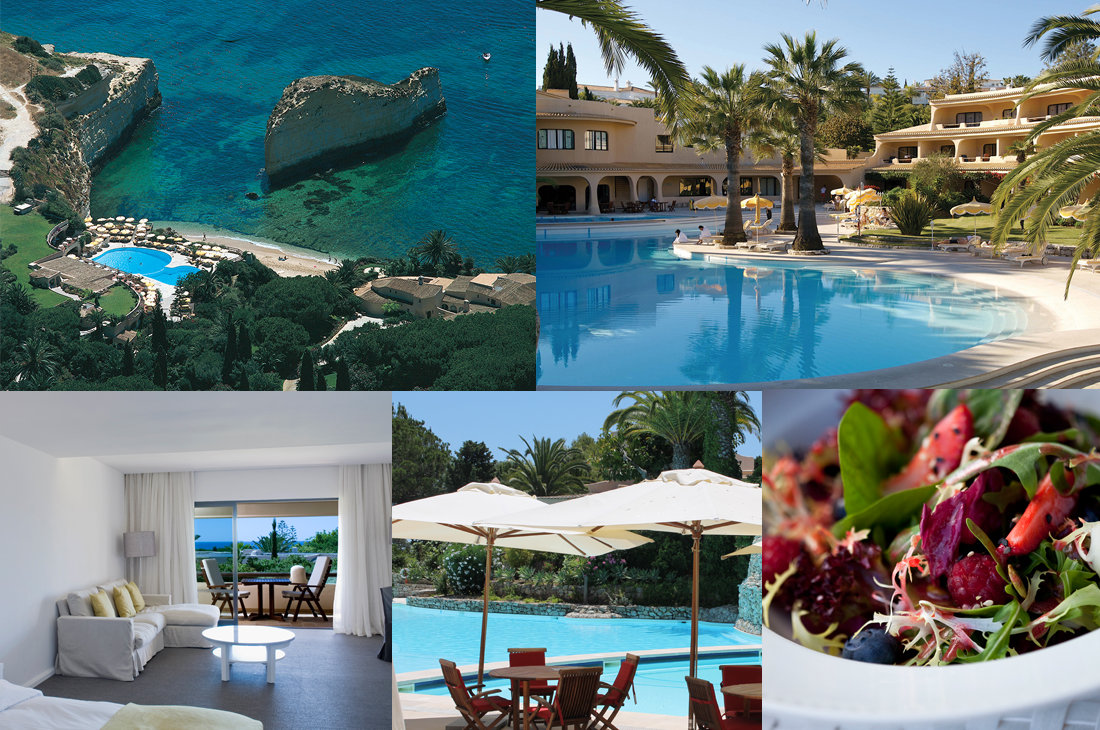 Busy Getting Healthy
My schedule of activities for my requested Longevity programme was designed with anti-ageing and prophylactic wellness in mind, and the programme involved daily consultations with experts. Their expertise included from nutrition, osteopathy, general medicine, fitness expert, beauty and more. I was very surprised with the three main things below:

1. The Osteopath
At the osteopathy session I expected a bit of stretching and massaging on a troublesome knee. However, when I entered his office, he asked: "How long have you not been breathing well?" I asked how he knew because I have asthma) and his reply was a shocker: he could tell from my posture alone that I sometimes struggled for breath. He then proceeded to gently 're-educate' my muscles to allow my diaphragm more room to help me breathe. The hour and a half I spent with him was more than worth my visit to this spa alone.
2. My Metal Toxicology Test
I expected to have some mercury in my system after some amalgam fillings had been poorly removed, but it I also had high levels of aluminium. This was also confirmed during a consultation with Bianca, a highly experienced integrated therapy practitioner, the next day as she cut my hair to determine which toxins I have ingested over the years. In order to detox my system of these heavy metals, I am told to drink mineral water with a high silica content, eat a lot of coriander and take selenium supplements for a month.
3. The Ozone Therapy
Shunned by conventional doctors as anything from ineffective to dangerous, small doses of ozone can increase naturally occurring antioxidants in the body, which help fight cancer. Although ozone is highly oxidizing and high concentrations can be toxic, limited intakes of it can benefit the body in many ways. During ozone therapy, ozone is made in a clinical generator that turns oxygen into ozone in particular concentrations. This product is then mixed with your own blood and delivered directly to the body.
Although I do not like having blood drawn, Bianca's touch is so light I barely notice the needle enter, let alone a pint of blood coursing through the tube into a glass canister, becoming mixed with ozone then returned to my system. Instantly, I feel refreshed. It's as though I had just taken a deep breath of sea air, and this clear-headedness and incredible energy remained with me for several days.
In between treatments, plunging into the hot and cold sea water pools dotted throughout the verdant grounds was a welcome activity. There's no way a single toxin could withstand this thalassotherapy assault!
The Bottom Line:
Throughout my stay, I felt genuinely cared for by the truly gifted experts. The beauty of the grounds, comfort of my room and high mineral levels in the pools all became a kind of healing meta-cocoon from which I emerged a brand new healthier and revived version of me. The Longevity Vilalara Thalassa & Medical Spa feels alive; not only in terms of its nourishing waters, but from the energy of its talented experts, thriving gardens and amicable staff. In fact, I would go as far as to bet that if its pools were frozen, they would form stunning crystals, much like Emoto's happy water jars.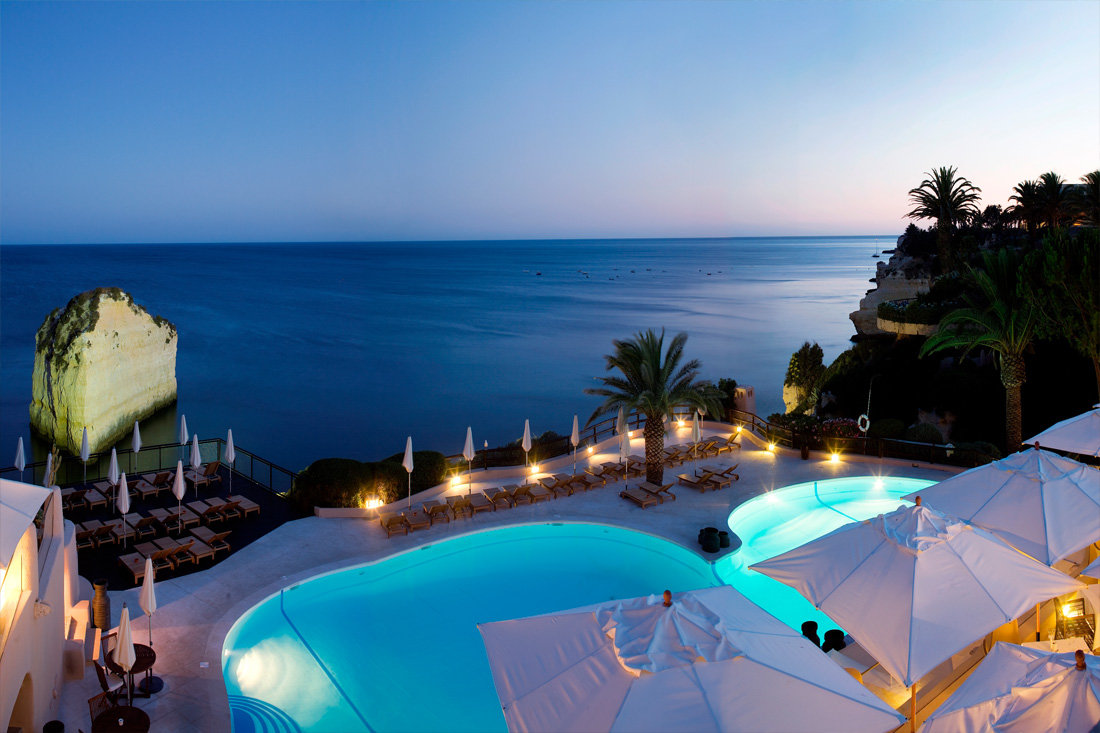 About our guest blogger:
Chere Di Boscio is the editor of Eluxe Magazine. Over the course of a decade long editorial career, she has become something of a luxury wellness expert. She has stayed at some of the world's plushest resorts and experienced a wide variety of holistic, traditional and sometimes rather exotic treatments.
---