Vilalara Thalassa Resort Review by Tracy Wilson
12/05/2016, Tracy Wilson, Healing Holidays
---
Our wellness expert Karen spent four days exploring the vibrant Vilalara Longevity Thalassa Medical Resort & Spa in Algarve, Portugal. This resort is set within 11 hectares of tranquil, lush gardens with direct access to a secluded golden sandy beach. This spa retreat is a place to truly relax and unwind, with the calming seas as its backdrop. Longevity offers medical spa programmes and anti-ageing check-ups, which can reveal main disease indicators and is home to one of the world's top thalassotherapy centres, where mineral-rich seawater will heal the body. Powerful jets will not only soothe muscle and joint pain, but they will also treat cellulite and arthritis. Other treatments on offer are exfoliation treatments, massages, a wide range of oriental therapies, osteopathy and pressotherapy. With multiple detox programme options and lengths, this clinical spa is the ideal place to flush out toxins and improve your health.
Check out Karen's detox experience day by day:
Day One
Excited for my juice detox programme, I check in quickly and efficiently. With my schedule and spa goody bag in hand, I make my way to the room. All rooms here are junior suites or suites that are bright and spacious, which is just what you need during a detox. The junior suite is furnished with a separate sofa with a table and chairs, but I retreat to the comfy outdoor sofa with gorgeous garden views.
Dinner arrives in my room, and I tuck into a butternut squash and broccoli starter with mackerel, followed by tiger prawns with vegetables in broth. These dishes from the low-calorie menu were super light and very tasty.
I check out the goody bag given to me at check-in and I find a homoeopathic tincture that I must drink daily and a kit for a self-administered enema to be taken before bed… I settle in for the night and look forward to beginning the detox programme tomorrow!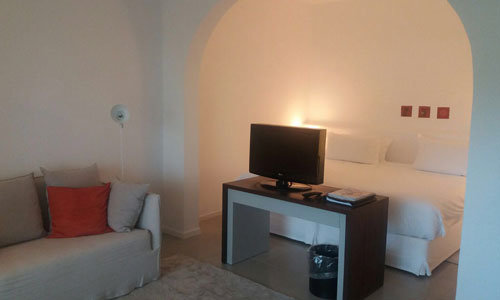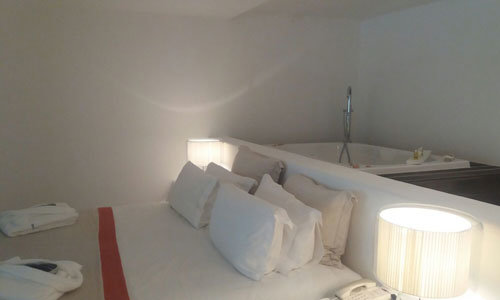 Day Two
I wake up early and wander around the resort, which is laid out with beautiful gardens and ponds with ducks. Throughout my walk, I notice that Vilalara Longevity Thalassa Medical Resort & Spa is perfect for family holidays. It has a laid-back atmosphere, and kids are happily entertained at the Koala Club. Family-friendly activities include tennis, basketball, football, table tennis and billiards.
My first juice of the detox goes down pleasantly, and I am given juice or soup every 2 hours until 9 PM to fuel me for my treatments. The juices and soups can be taken in the restaurant or your room.
I meet Elier the fitness and activities supervisor for my bioimpedance analysis. I will get the results of my weight, muscle/fat ratio, basal metabolic rate and metabolic age. My next treatment, a body peel with essential oils and salt scrub, leaves me feeling nicely exfoliated after 25 minutes with an enthusiastic and efficient therapist. I sink into my 'bubble bath,' a Thalassa jet bath with a relaxing elixir and algae added to the saltwater, and blissfully relax.

The afternoon brings me back to the spa for my appointment with the wondrous osteopath Ricardo. First, he checks my standing posture and meticulously inspects each vertebra from my neck to my sacrum as he rolls his fingers down my back. From this, he deduces where my tension is held and which areas are weak. Next, he inspects my ankles and notices that one cannot move laterally, but after some gentle manipulations, the mobility is restored. Ricardo checks a pressure point at my knee, which advises him that blood is not flowing properly, so he applies varying pressure and continues with cranial osteopathy on my neck to release tension. He assures me that this will help me to sleep better. Osteopathy is such an informative therapy. Once my gentle treatment is finished, no severe movements or bone-crunching clicks for me, I notice that my tension has dissipated.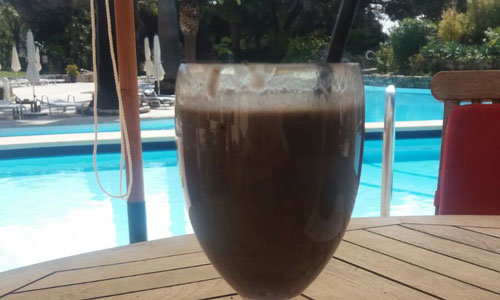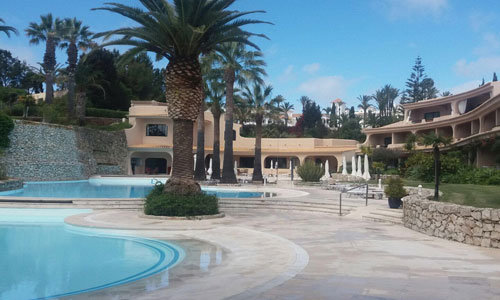 Day Three
After a short morning walk, I sip a melon and peppermint juice with added protein before my personal health check and heavy metals toxicity test. The nurse, Carlos, takes my blood to check my cholesterol, triglycerides and uric acid levels, amongst other things. The heavy metal test is taken on my palm in a simple scanning process that takes no time at all. I'll be given my results later during my medical consultation.
Next, my Slimming Express treatment offers quick visible results. First, the cream is scrubbed onto my legs and stomach in what feels like a pinching action, followed by kneading and twisting. My friendly therapist Beatrice constantly apologises for using strong pressure - but no pain, no gain… Or in this case, loss! But cellulite is stubborn, so deep work is necessary. The treatment finishes with rubbing and slapping before a cool cream is soothingly applied. Luckily, the discomfort was worth it because my skin feels incredible and looks much tighter than before.
I took one of the complimentary group activities, including a "Why Detox?" workshop with Ana the nutritionist. It was a good introduction before my personal appointment with her, during which she gave me a meal plan to follow at home. As a Pilates beginner, I found the Pilates class tough, but beneficial and a great warm-up for the yoga class with Joao. The yoga class was adjusted to suit the group's injuries and restrictions, and my favourite part was the Tibetan bowls at the end.
I float out of yoga class to my medical consultation with Dr Bianka Toebbun. Because I have some heavy metal toxicity that needs addressing, further blood tests are recommended. An IV detox drip is prescribed alongside detox cellular and cerebral recovery supplements which help the cell membranes to allow toxins out and good substances in.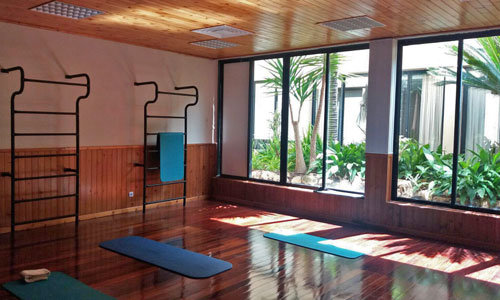 Day Four
This morning began with fasting for the additional blood test recommended by Dr Bianka at 10.30.
Afterwards, I have a Thalassa treatment in a multi-jet bath, which is especially rejuvenating. I thoroughly enjoy the 20 minutes of water constantly pummelling the body until the bath begins to automatically drain and clean itself. I am disappointed to miss out on the medical pressotherapy because of my blood pressure reading, but I also appreciate that Vilalara really values my health and safety.
Instead of the pressotherapy treatment, I have an intravenous detox drip with homoeopathic remedies taken in tandem as part of an integrated approach. As a qualified homoeopath myself, it is always nice to see the use of remedies alongside conventional methods because the two are not mutually exclusive.
The lymphatic drainage massage with Ricardo is my last treatment of the day, and I really enjoyed his light touch because it was so different from the other treatments. Ricardo informs me that if you apply too much pressure, the blood moves instead of the lymph. Time passes quickly as I completely relax.
I love that Longevity have set up with Vilalara Thalassa resort in the Algarve, having previously stayed at their collaboration in Monchique a few years back. It is every bit as good, and perhaps even better with the combination of Thalassa treatments available. Vilalara Longevity at Thalassa Resort and Spa has created a very unique wellness retreat option, and I wholeheartedly advise you to try it out for yourselves. You will not be disappointed.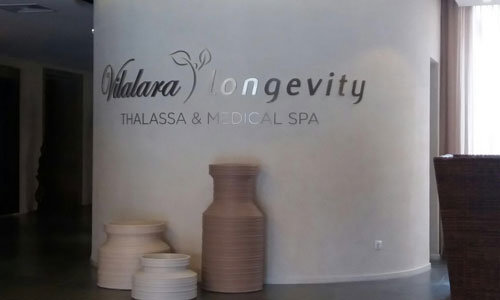 For more information about Vilalara Longevity Thalassa Medical Resort & Spa or detox retreats, please contact our Wellness Experts or call 020 7843 3597.
Read more: Detox and Weight Loss Advice from Kamalaya, How to Prepare for a Detox
---