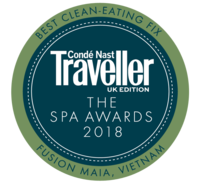 Fusion Maia is really quite special, a charming all-pool villa resort set on the stunning My Khe Beach in Da Nang. The design is inspired by the Forbidden City in Hue and gives the resort a very calm, Zen-like feeling that lends itself to your total relaxation. Asia's first and only all spa-inclusive, Fusion Maia redefines the spa experience by integrating total well-being into part of the daily activity at the resort at no extra cost.
Wellness is a way of life here, and one that all guests are invited to adopt for themselves and reap the great benefits of. This is the place to come to completely immerse yourself in the tranquillity of the region; it's a place for relaxation, reflection and regeneration. Split your time between the spa and beach, revel in the luxury of your own private pool, delight in the delicious fare offered at the restaurants and soon find yourself never wanting to leave this perfect little haven. Emerge from Fusion Maia feeling as though the years, as well as all your stresses, have fallen off, as you experience a completely improved sense of wellbeing.
Please note due to neighbouring building work, Fusion Maia is offering 10% discount on all bookings until further notice
Nearest Airport: Da Nang

Transfer Time: Approx. 15 minutes





Sharing from
£
1089.00
£
1089.00
pp
Singles from
£
1639.00
£
1639.00
pp
Including domestic flights, transfers, accommodation, full board and a 3 night programme
Recommended for
Detox | Reiki | Yoga | Holistic Healing | Pampering
---
Room Types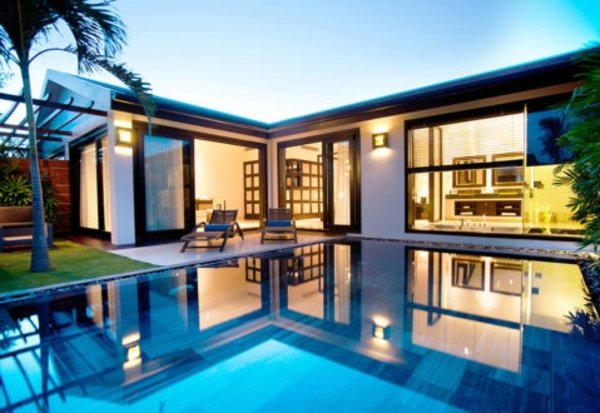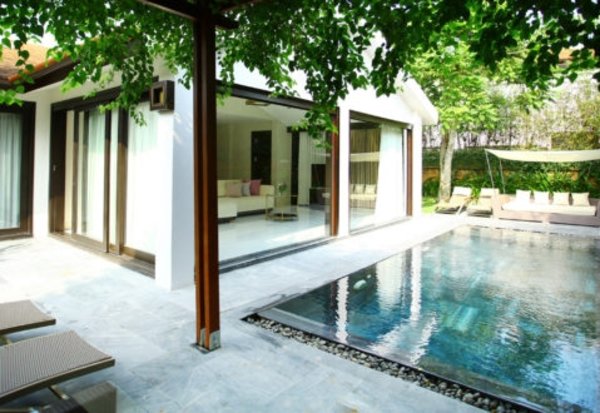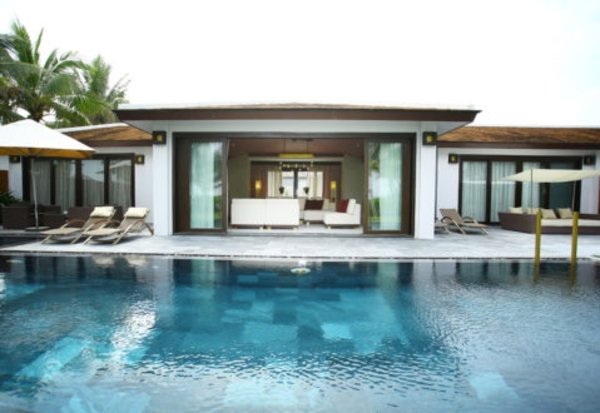 Spa
Fusion Maia has completely redefined the Spa experience by integrating total wellbeing as part of your daily activity at the Resort. All Natural Living Therapies are an inclusive feature during your stay allowing you the freedom to relax and rejuvenate at your leisure. Explore new experiences with introductory sessions including fitness, meditation, yoga, tai chi or participate in the workshops such as natural remedies, making salt scrubs, blending aromatherapy oils and tea appreciation.
Spa Treatments at Fusion Maia
Natural Living Massage
Active Thai Fusion Massage
Uplifting Warm Pressure Massage
Calming Back, Neck & Shoulder Massage
Open Your Mind Holistic Head Massage
Balancing Foot Massage
Nourishing Hand Relaxation Massage
Yoghurt Splash
Body Scrub
Floral Polish
Body Envelope
Super Slimmer
Aromatherapy Facial (for normal & combination skin)
Aromatherapy Facial (for oily skin)
Aromatherapy Facial (for dry & sensitive skin)
The Fusion Feeling
In-Tense Therapy
Cuisine
Five
Using the 5 senses to entice diners, this contemporary dining room has both indoor and outdoor seating. Although the modern breakfast is not confined only to the restaurant, feel free to enjoy your breakfast or dinner in the dining room. View our chefs at work creating signature dishes in the show kitchen or join our healthy living programme. The cuisine is fresh and flavourful, presented with a modern flair and incorporates local ingredients in a tapestry of Fusion flavours.
Fresh
Poolside dining with a 'fresh' approach. Enjoy fresh juices, salads, seafood or square pizzas in this open-air, easy dining venue.
Tonic
The lobby bar serves a creative selection of stylish tea cocktails and enticing Asian tapas, the perfect pre-or post-dinner meeting place. Enjoy a relaxing coffee or tea with the newspaper or browse the internet on the iPads.
In-room dining
Guests can enjoy their meal in the privacy of their room or pool-side in the private courtyard.
Activities
Fusion Maia offers an extensive range of activities away from the spa, from working up a sweat in the gym or water sports to cooking classes and guided tours.
Non-motorised water sports
Fitness centre
Shuttle bus to Hoi An
Activity room
Private dining
Cooking classes
Guided tours
Facilities
Swimming pool
Fitness centre
Activity room
Mini Maia - kids club
Maia Cinema
Maia boutique
Bicycles
Babysitting
Laundry
Foreign exchange
Business support services
DVD library
Location
Combining Vietnamese charm and charisma, the resort's feel is traditional but with a stylish modern twist. Fusion Maia is perched on the on stunning My Khe Beach and just 20 minutes of the charming towns of Da Nang and Hoi An.
Fusion Maia is just a 15 minutes transfer from the airport.
Videos
Reviews
Insider's Tips
Make sure you book your treatments for the first day before you leave
The Five kitchen closes at 10.30pm if you are looking for a late night the Tonic Bar, is open until 1 am
Toiletries can be customised depending on who you are staying with – ie his/hers, both hers, etc.
You can have a spa treatment on the day you leave as well until your check out time (12:00 am)
Treat yourself to the Fusion Feeling: This signature cell-stirring therapy uses light body brush techniques with warm coconut oil and reiki energy work
In close proximity are the cities of Hoi An, My Son and Hue, feel free to enjoy a historical day in some of Vietnam's most atmospheric spots
Awards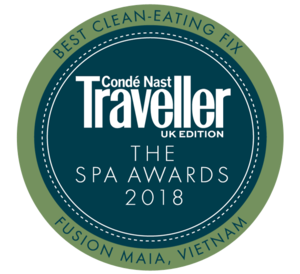 Healing Holidays Special Offer
Free Night Offer
Book 5 nights and only pay for 4.
Blackout dates apply. T&C applies.
Early Booking Offer
Enjoy up to 15% room discount when you book 30 - 90 days in advance.
T&C applies.
Room Discount
Enjoy a 25% room discount valid for stays until 30 Jun 2021.
T&C applies.





---