The Americans have always been ahead of their game when it comes to Spa and Wellness, and no greater example than at Mii Amo which has recently undergone full renovation.

Nestled in the soaring red rock of the Boynton Canyon Arizona, the Native American-inspired Mii Amo spa will make your heart sing, as it calls you to reconnect and transform your body and mind through their wellness workshops. Mii Amo is a world away from the cold clinical vibe; it's warm and inviting, offering inventive, healthy food – which is both cleansing and delicious, you can even have it served in your room if you wish, fires temptingly lit in the rooms at night, a groovy outdoor pool and a crystal grotto. The therapists are some of the most gifted anywhere – you can have everything from reiki in a wigwam, astrology and ayurvedic facials to aura colour readings, and someone to even interpret your dreams. There is a HUGE variety of exercises available on the daily schedule, including treks into the surrounding mountains. If that is too much of a challenge for you, you can opt for an organic garden tour or cooking demonstration. Book in for a three, four or seven-day journey.

This is the place to be for inner growth and wellness. Try the mind, spirit and body de-stress to reconnect with an open heart, and to learn to effectively process life's everyday mental, emotional, physical and spiritual stressors. Using the Native American-inspired traditions, the different experiences guide and support your own personal inner journey of discovery. Combined with expert advice on cleansing the body, healthy nutrition, exercise, massage and crystal therapies – you'll leave the wonderful Mii amo rejuvenated and ready to take on your next challenge!
Nearest Airport: Phoenix Sky Harbor International Airport
Transfer Time: Approx. 2 hours
---
Recommended for
Fitness | Fixing Your Issues | Holistic Healing
---
Room Types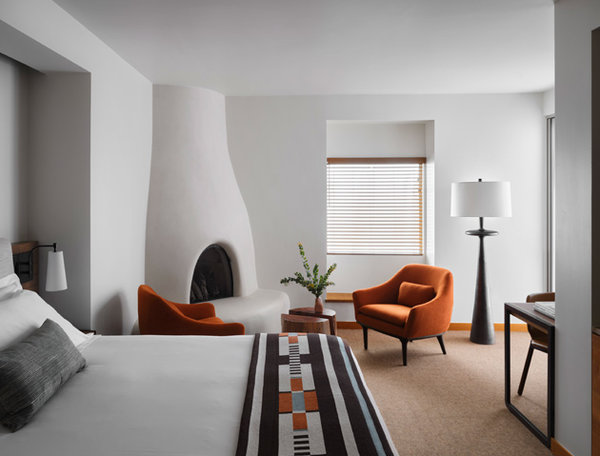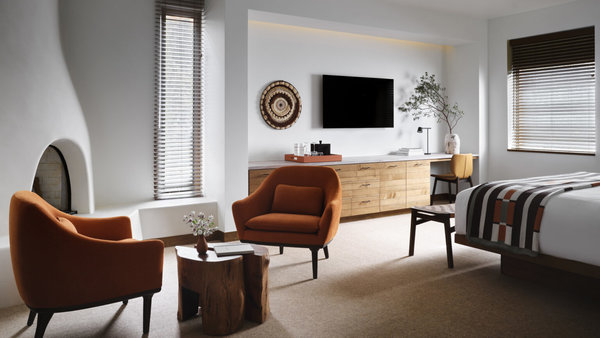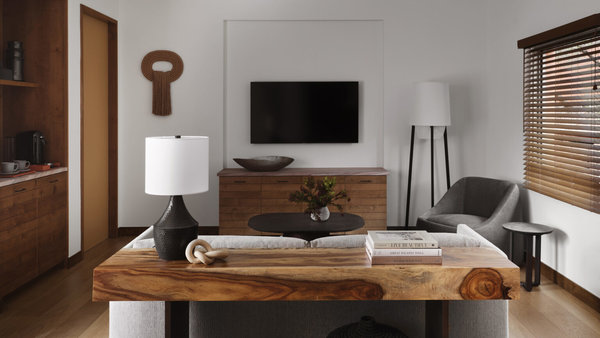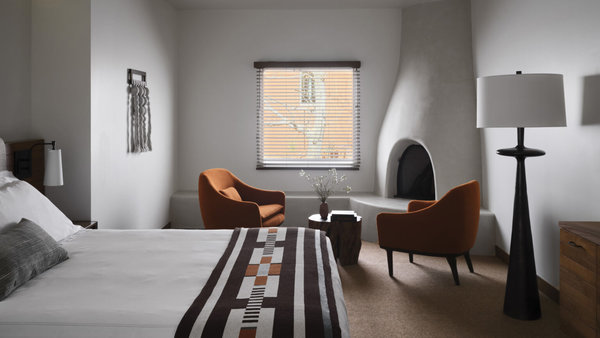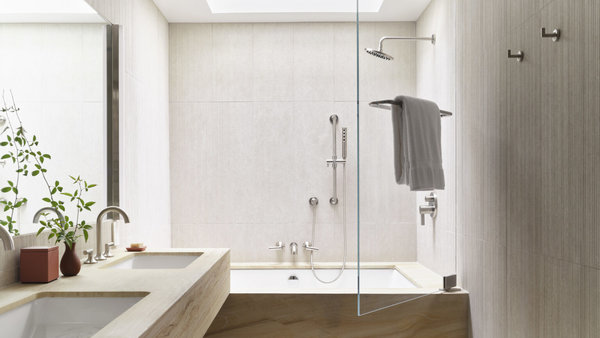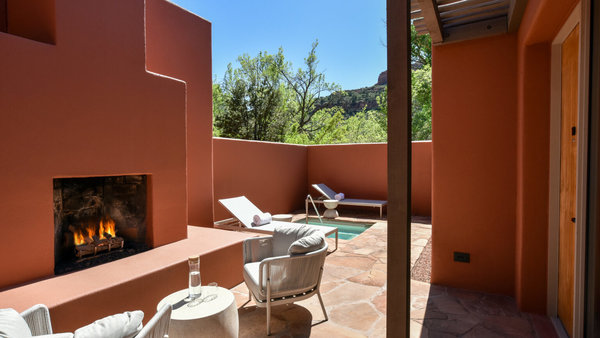 Spa
A bewildering list of treatments is on offer with two therapies a day included in your package and the opportunity to indulge in many more. This really is a one-stop shop where you can choose everything from mainstream treatments such as massages and detox wraps to alternative therapies such as acupuncture, astrology sessions, reiki, tarot card reading, ayurveda, past life regression and Native American influenced therapies.
Cuisine
A cornerstone of all Journey intentions and overall wellbeing, Mii Amo's dining experience and culinary offerings are thoughtfully created to best serve your needs at every moment of your Journey. It is the quality and freshness of ingredients combined with the highly personalised service, creativity and culinary excellence that makes their dining experience so special. Their culinary team will always work with you to recommend whatever is best to nourish you in the moment.
HUMMINGBIRD
Hummingbird at Mii Amo, the new signature restaurant, showcases an eclectic culinary programme focused on wellness, a cornerstone of the Mii Amo experience. Designed to be an airy, light-filled space by day and a tranquil, candlelit space by night, the restaurant sources seasonal produce from its own Chef's Garden as well as from nearby farms, ranches and orchards.
JUICE BAR
The fully redesigned juice bar provides refreshing and nutritious beverages by day and full bar and wine service in the evenings.
POOLSIDE DINING
The Mii Amo Pool, refreshed with a new pool deck, offers spectacular views. New furnishings and accessories complement the natural colours of the canyon. Enjoy a refreshing cocktail and casual American fare poolside. Featuring fresh smoothies, salads, sandwiches, and assorted refreshments.
Activities
Fitness, wellness, dance and art classes
Cooking demonstrations
Organic gardening
A vast array of outdoor activities
Hiking
Tennis
Swimming
Outdoor whirlpool spa
Mountain bike rentals
Par-three pitch & putt course
Championship croquet
Bocce ball
Ping pong
Facilities
Spa
Gym
Outdoor swimming pool
Restaurant
Juice Bar
Location
Nestled within Sedona's Boynton Canyon, Mii amo is an enclave, surrounded by natural beauty.
Directions to Mii Amo
Travelling by plane
Phoenix Airport - approx. 120 mins
---