La Reserve Geneve is a wellness retreat hotel, hidden away in ten acres of stunning park land on the shores of the beautiful Lake Geneva, providing the perfect backdrop for your wellness break. This is the place to come to hideaway, forget your cares and simply focus on yourself.

Paired brilliantly with a very unique exterior - think African game reserve meets Euro-chic, when you enter inside it's indeed very stylish. With sumptuous rooms which provide a tranquil space to relax, a fantastic selection of dining options, and so much more, La Reserve leaves nothing to be desired. The spa is impressive 2,000 square foot dreamy vision of relaxation with an indoor pool, gym and luxurious treatment rooms meeting your every need.

Some come to La Reserve for its effective weight loss programmes that include challenging personal training sessions with calorie-controlled meals and a variety of stomach-shrinking wraps that will take the inches off in no time. But it is their anti-ageing programmes where they get their plaudits; you can choose from 4, 7 or 14 nights. Starting with a thorough medical examination which will assess how you are ageing, your bone density levels will be reviewed, along with your current nutrition deficiencies and your fitness levels. This is the domain of osteopath Sebastien Ducasse. He will examine your bone structure and natural movement, and will select a programme for you to correct any imbalances.

Then you will work with the nutritionist who will give you an instant print-out of your antioxidant and inflammation levels, (this is your pre-indicator for any nasty diseases). Stunningly prepared yet healthy food can be enjoyed in Café Lauren, as you relax and take advantage of the expertise of the practitioners and give yourself a full health MOT. By the time your retreat has concluded you are sure to feel as though the clock has been turned back, looking and feeling like a much more youthful version of yourself.

Whatever your reason for visiting La Reserve, you can rest assured that you are in expert hands.
Nearest Airport: Geneva

Transfer Time: Approx. 10 minutes





---
Sharing from
£
2719.00
£
2719.00
pp
Singles from
£
3819.00
£
3819.00
pp
Including transfers, accommodation, full board and a 4 night programme
Recommended for
Anti-Ageing | Medical Spa
---
Room Types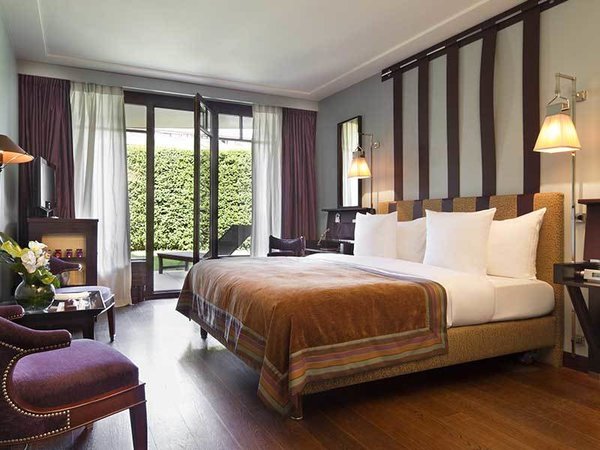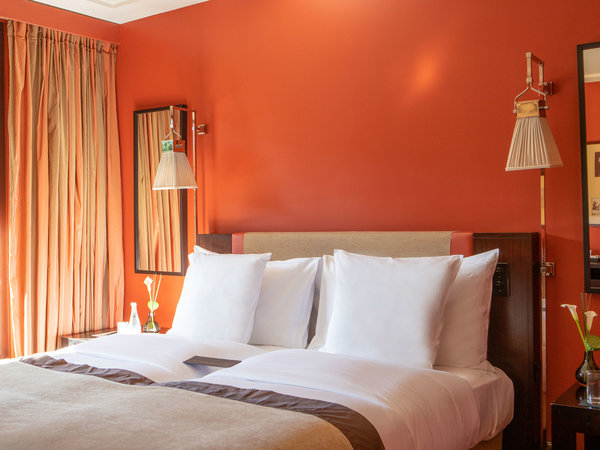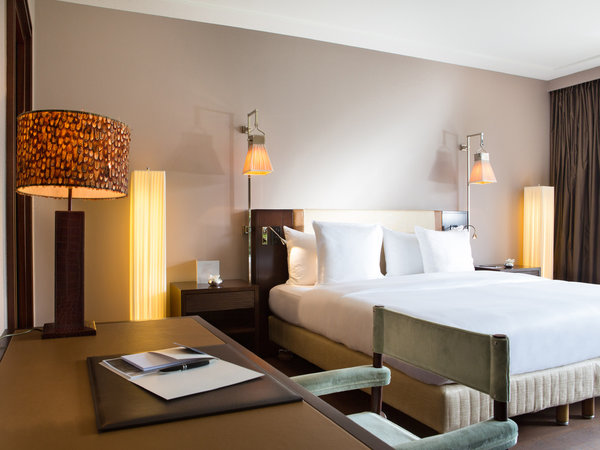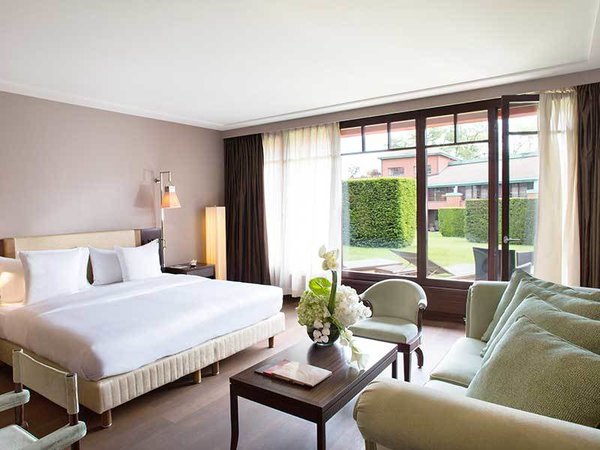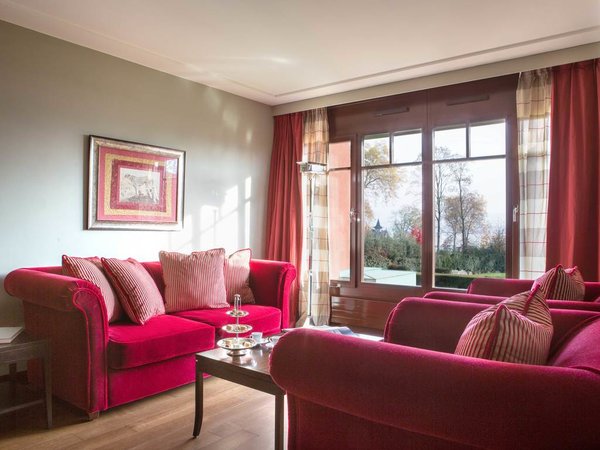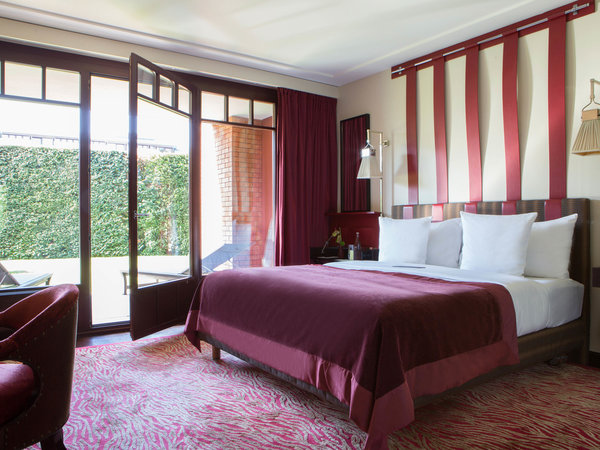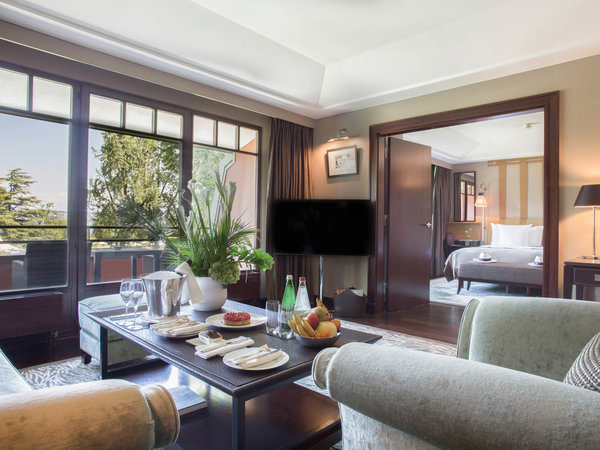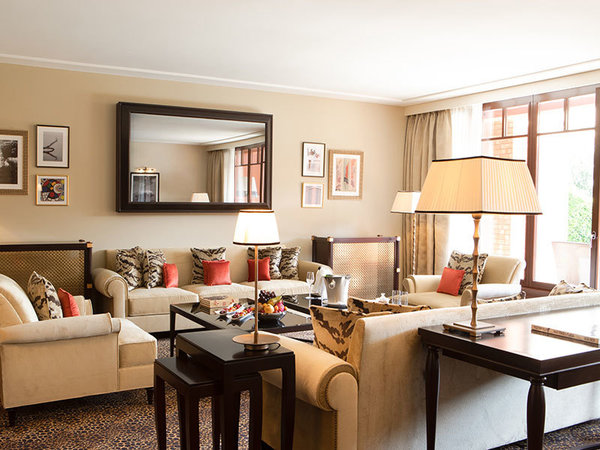 Spa
The spa is impressive 2,000 square foot dreamy vision of relaxation with an indoor pool, gym and luxurious treatment rooms meeting your every need.
| | | | |
| --- | --- | --- | --- |
| De-stressing massage | Lipomassage | Better ageging signature body massage | Visceral massage |
| Better ageing signature face massage | Anti-aging preventive care treatment | Ultimate caviar lift facial | Ultimate cellular Swiss ice crystal facial |
| Ultimate pure gold radiance facial | Ultimate Swiss cellular anti-aging facial | Ultimate La Prairie Signature facial | Balneotherapy |
Cuisine
Offering a choice of five different restaurants, you can savour a selection of many different tastes.
LE LOTI
When the excellence of exceptional produce is combined with perfectly mastered cooking, taste and smell are fulfilled. Nothing more, nothing less…The chef has made simplicity an irresistible recipe, beyond time and fashion. The seasons change, amazement remains every day of the year. Wagyu beef carpaccio and summer truffle shavings, mashed potatoes with Bormane olive, Roasted codfish from Norwegian fjords, Linguine with Brittany lobster.
LE TSE-FUNG
Le Tsé-Fung, Switzerland's first Michelin starred Chinese restaurant transports you to the other side of the world with traditional Chinese cuisine, crispy duck and dim sum. Red velvet, black lacquer and silk decor take you at once to a Shanghai palace in the 30's. The most divine treasures of Chinese cuisine is served under delicately wrought lanterns.
CAFE LAUREN
Le Café Lauren is a delightful, intimate space with a plush, light-filled atmosphere. Featuring just 25 seats to maintain the quiet serenity of the setting. The teak terrace invites you to enjoy a relaxing interlude with the arrival of the warm, sunny weather. They have focused on cuisine in harmony with all the benefits of the Spa.
Chef Eric Canino, former chef with Michel Guérard in Eugénie-les-Bains, and now at La Réserve Ramatuelle, shares his delicious concept of healthy cooking. It reflects his love for light, intensely flavored dishes. At the Café Lauren, fats are banned – only delicate, delicious olive oil is used. For desserts, refined sugar is replaced by raw sugar. And each dish is meticulously prepared to achieve the perfect balance between greater pleasure and fewer calories. A unique meal at Le Café Lauren is its special breakfast entirely tailored to your well-being: whole wheat bread, seasonal fruit jam with no added sugar, tea-infused prune, a delicious smoothy different each day to a healthy start.
LE LODGE
Stroll barefoot across the gleaming wooden floor and discover an elegantly casual atmosphere under a vast, immaculate nomad's tent. As soon as the weather turns warm, the bar goes native in the heart of the garden, next to the pool. During the day, indulge nice salads and the sushi bar, rôtisserie and grill, and tempting desserts and with a live DJ at dusk.
Activities
Wind-surfing
Catamarans
Sailing
Water-skiing
Boat excursions
Wakeboarding
For kids - Outdoor games
Facilities
Hair salon
Indoor swimming-pool (16m long)
Outdoor swimming-pool (25m long)
Fitness studio
Daily child care centre
Children outdoor area "La Petite Réserve"
Motoscafo taxi boat between La Réserve and Geneva town centre
Library
Saunas, steam baths (men and women), solarium
Tennis courts
Tree huts, a children's playground, inflatable castle for kids
Location
A modern and chic resort set on the shores of Lake Geneva with remarkable mountain views
Directions to La Reserve Geneve:
Travelling by plane
Geneva Airport - approx. 10 mins
Videos
Reviews
Nescens Better Ageing Programme
La Reserve Geneve | Switzerland
More than your average, superficial anti-ageing retreat, the Nescens Better Ageing programme aims to offer an effective anti-ageing solution.Taking an all-encompassing approach to anti-ageing, this programme uses a combination of diet, exercise, and spa treatments to ensure you both look and feel y…
Sharing from
£
2719.00
£
2719.00
pp
Singles from
£
3819.00
£
3819.00
pp
---