Surrounded by a fragrant pine forest in Ibiza, YogaRosa Retreats offers a delightful respite from everyday life, inspired by the legend of Tanit – a warrior goddess of dance, creation and women. Founder Rosa Klein began her yoga practise after an accident that left her bedridden for a year. During Rosa's first retreat, the practice was uncomfortable at first, but with perseverance the asanas helped to heal both her body and mind. Through more intensive study in India, Rosa's passion for yoga grew, and she freely shares her knowledge and enthusiasm with all of her guests.
Nurtured here you can generate healing energy, explore meditation and deepen your yoga practice regardless of your current level. Regular yoga practise can harmonise the mind, body and soul. It can alleviate existing conditions and prevent other maladies by healing and balancing the functionality of internal organs. Not only does this paradise offer a peaceful haven to reflect, YogaRosa Retreats takes a completely holistic approach to wellness.
During your stay, your meals will adhere with a vegetarian diet with ingredients plucked directly from the property's garden. Fuelled by herbal tea, smoothies, fruit plates and dishes made from the freshest ingredients, you will feel a shift in your energy levels. Your body will be cleansed during your stay and you will become attuned with the importance of presence in stillness.
Nearest Airport: Ibiza Transfer Time: Approx. 20 minutes
Sharing from
£
1875.00
£
1875.00
pp
Singles from
£
2079.00
£
2079.00
pp
Including accommodation, full board and a 7 day programme
Recommended for
Yoga | Holistic Healing
---
Room Types
The simple and elegant accommodation at YogaRosa Retreats in Ibiza has a TV with international channels, WiFi, cleaning service and a pool-lounge area in front with sunbeds and shades.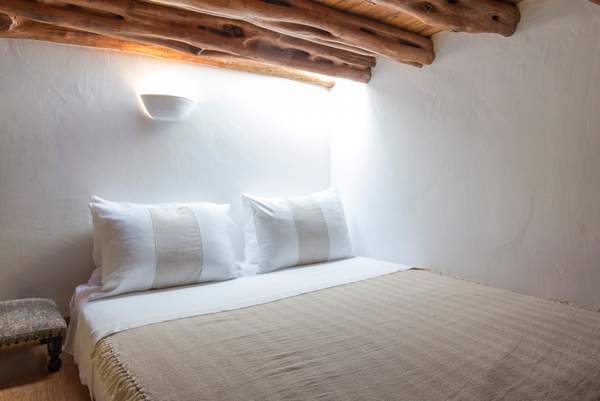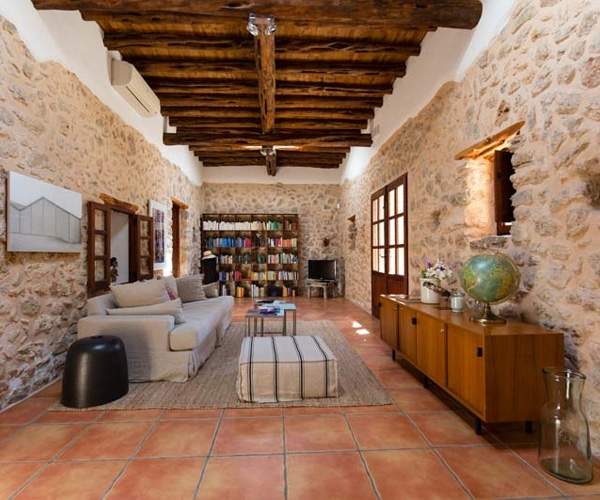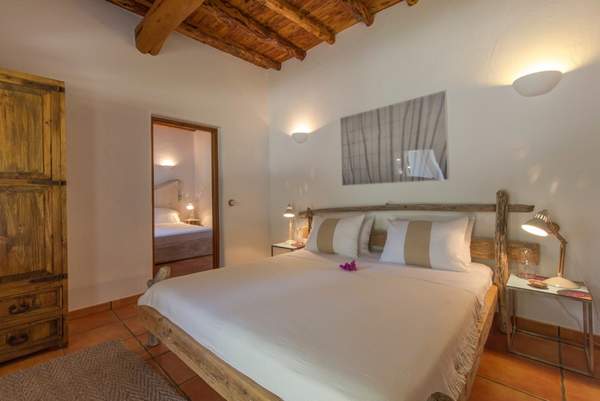 Spa
Transforming Reiki healing and massages with highly skilled Pernilla from Sweden
Massages and Aquagym are available on request – as are specific inner cleansings such as Jala-Dhauti and Neti.
Energising Thai massages and or Shiatsu with Giovanni from Switzerland
Heart opening therapeutic massage with Pablo
Raise your frequency with Bio Resonance therapy with experienced practitioner Brigit
IV drips/infusion therapy with wonderful and very experienced Maria, from Spain, Maria used to work 10 years in London
Cuisine
There is a focus on offering nutritious cuisine at YOGAROSA Retreats, will all meals prepared with fresh and organic produce as far as possible. Expect to dine upon vegetarian or vegan cuisine prepared by Spanish retreat chef Raul Garcia Crespo and enjoy the likes of fresh smoothies and juices throughout your stay.
Activities
While yoga is the highlight of YogaRosa Retreats, guests can also swim in either the fresh water or salt water pools and relax on a sun lounger or hammock. There are meditation courses, designated areas to meditate and meditation paths for a walking practice. Guests may also stroll in the sculpture garden, where they may find wildlife such as birds and rabbits or spend time with one of the properties' four dogs. Other activities include:
Powerful Body Balance with amazing Alexandra
Freediving
Beautiful walks to explore the island
Sound healing
Facilities
Fresh water pool
Salt water pool
High performance internet
Flat screens with international TV programmes
Sun loungers
Hammocks
Lounge areas
Meditation courses
Sculpture garden
Meditation paths
Communal table
Location
YogaRosa Retreats offer pleasant tranquillity in the centre of Ibiza, surrounded by a fragrant pine forest.
A 20 minute drive from Ibiza Airport will bring you to YogaRosa Retreats Ibiza.
Reviews
Insider's Tips
Bring a book to read whilst lounging in one of the many colourful hammocks.
Book a massage with Pernilla, her warm healing hands melt away all tensions
When you are new to Yoga, our knowledgeable teachers guide everyone, from absolute beginners to advanced students.
Feel the higher vibration of Rosa's sound healing sessions.
Visit the temple of the goddess of Tanit
Rosa has created a peaceful sanctuary for her rescue animals, 2 horses, 4 adorable dogs, ducks , chickens and pigs.
Talk to loveable ayurvedic new chef Raul Garcia Crespo he is always happy to share his knowledge and recipes.
YogaRosa Retreat
YogaRosa Retreats Ibiza | Spain
Take some time for yourself to re-centre on a YogaRosa Retreat for 7 nights and build up your strength, flexibility and endurance. Not only will you learn about the physical asanas of yoga, you will also be able to learn about meditation. Find a sense of groundedness and clear your thoughts as you …
Sharing from
£
1875.00
£
1875.00
pp
Singles from
£
2079.00
£
2079.00
pp

---
"The Holiday was bought as a 60th Birthday present for my mother. The resort and service I'm told was absolutely fantastic, and my mother would not only recommend, but has requested to revist the retreat.

I want to reserve special praise for Emily Barnes my advisor from healing holidays, who pretty much organised the whole package including special requests on short notice and tight budget and timescales, she was absoltely amazing, timely, exceptionally responsive, thorough and thoughtful, and a real credit to what you do there, I cannot speak highly enough of her, and will be booking my holidays with her in mind in future"