Amanpulo, which means "peaceful island", embraces the entire sand and coral island of Pamalican, an hour's flight from Manila. This private island is located in the Quiniluban group, close to Palawan. It is the most exclusive resort in the Philippines and offers a luxury stay in utter seclusion. The breathtaking white sandy beaches are surrounded by clear turquoise waters teeming with marine life and a coral reef lies only three hundred meters from shore.

The resort has 40 casitas (little houses) scattered from the beach up to the hillside amongst lush tropical forests. Each casita is styled on the traditional Filipino "bahay kubo" home. The spacious bedrooms have a king-size bed along with two window beds and are decorated to provide understated luxury with wooden floors and furniture. The Cebu marble bathrooms are very generously sized with a raised bathtub, shower and a large dressing area. Each casita has its own wooden sundeck with loungers for you to relax in privacy. A golf cart is provided for you to further explore this stunning island at your leisure.

The Club House restaurant and bar open out to a spacious terrace with spectacular views over the swimming pool and out to sea. The restaurant offers a la carte dining with a varied menu including Asian and Continental cuisine and specialises in seafood. The resort boasts a beautiful spa, 30-metre pool, tennis courts and all manner of watersports including diving, fishing and sailing. For those wishing to enjoy a slower pace of life, there is an open-air massage sala and library. Amanpulo is the perfect sanctuary for those wishing for a peaceful and secluded stay in luxury on a beautiful remote tropical island paradise.
Transfer Time: Approx. 70 minutes by plane
Sharing from
£
4289.00
£
4289.00
pp
Including transfers, accommodation, breakfast and a 7 night stay
Recommended for
PAMPERING
---
Room Types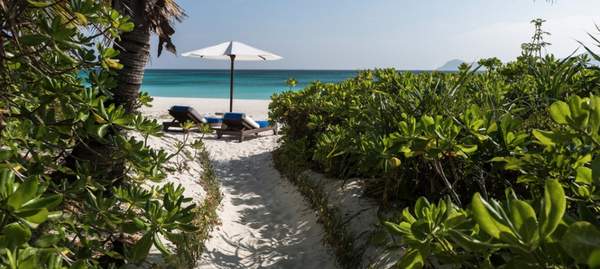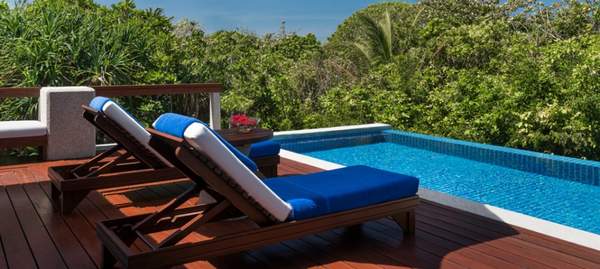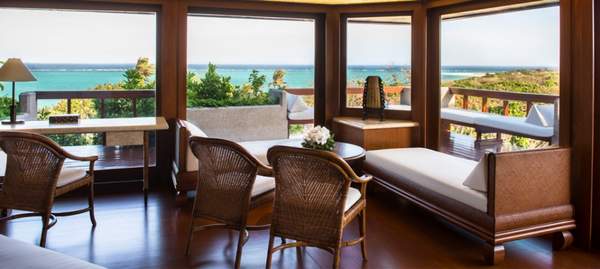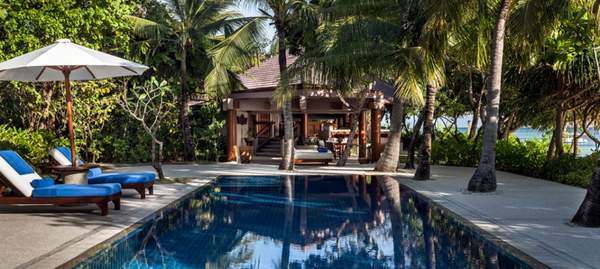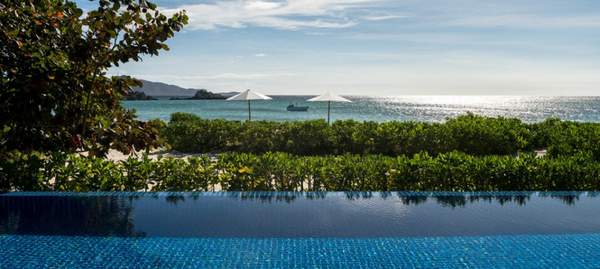 Spa
Amanpulo is a place of peace, where relaxation and wellness go hand in hand. The large spa is set on a hillside above the treetops with far-reaching views to the turquoise waters. Designed as a tranquil sanctuary, the connected pavilions are made from native wood with seashell-lined ceilings and are interspersed with outdoor relaxation salas.


Cuisine
Locally-caught seafood and island-grown vegetables and herbs take prominence on Amanpulo's menu. Served across venues from the Clubhouse Restaurant and Beach Club to private salas and beach barbecues, dishes can be centred around ingredients that guests pick themselves from the island's organic garden
Activities
Snorkelling
Scuba diving
Nature walks
Star gazing
Sailing
Fishing
Traditional spa treatments

Facilities
Restaurant
Swimming pool
State of the art fitness centre
Spa
Bar
Library
Tennis courts
PADI dive centre
Location
An hour from Manila by plane, Amanpulo lies on the private island of Pamalican, accessed by Aman guests only.
The island has its own airstrip and is only accessible by plane. Fly into the Philippines' capital's Manila Ninoy Aquino International Airport, where you can pick up the super-scenic 70-minute flight to the island. Enjoy panoramic views as you wing your way there on the 19-seat twin-engine plane.
Insider's Tips
Try a traditional Hilot massage at the spa
Opt for a beach casita as you can saunter straight onto the white sandy beach and into the crystal blue waves
7 Nights At Amanpulo
Amanpulo | Philippines
Amanpulo is the most exclusive resort in the Philippines and offers a luxury stay in utter seclusion. The breathtaking white sandy beaches are surrounded by clear turquoise waters teaming with marine life and a coral reef lies only three hundred meters from shore.Relax and pamper yourself on this 7…
Sharing from
£
4289.00
£
4289.00
pp
---