Elegant and imposing, this beautifully designed resort has a stylish feel and a fantastic spa. Come here to jump in the famous Dead Sea, go sightseeing and be indulged by excellent therapists and wonderful treatments. Using the mineral-rich Dead Sea as the base for many of its treatments, the 10,000sqm Anantara spa is a pampering paradise with 20 treatment rooms, steam rooms, Watsu pool and hydro pool. Suitable for friends, solo travellers, couples and families (although the spa is adults-only), it's a wonderful weekend spa destination. A get-away-from-it-all haven, the Kempinski Hotel Ishtar is the perfect place to relax, unwind, and undergo a transformative spa experience as you emerge looking and feeling more radiant than ever before, and longing to return to this serene paradise again and again.
Nearest Airport: Amman International Airport Transfer Time: Approx. 45 minutes
Sharing from
£
1841.00
£
1841.00
pp
Singles from
£
2689.00
£
2689.00
pp
including flights, transfers & accommodation
---
Room Types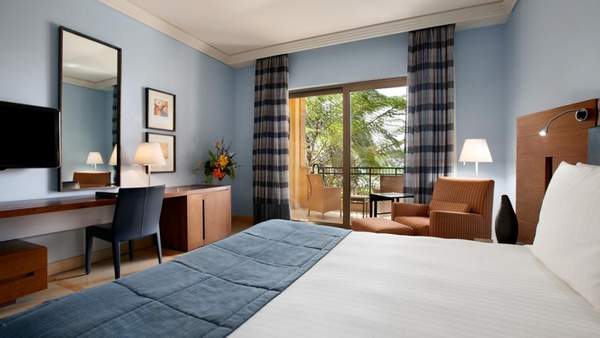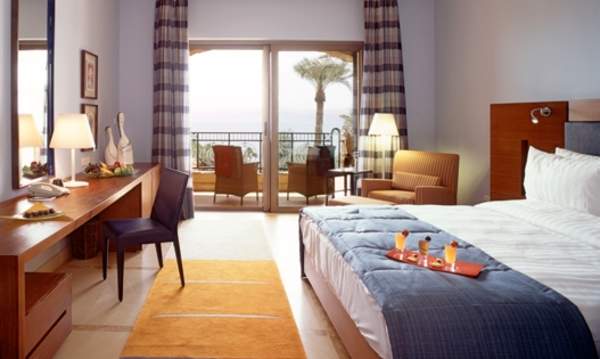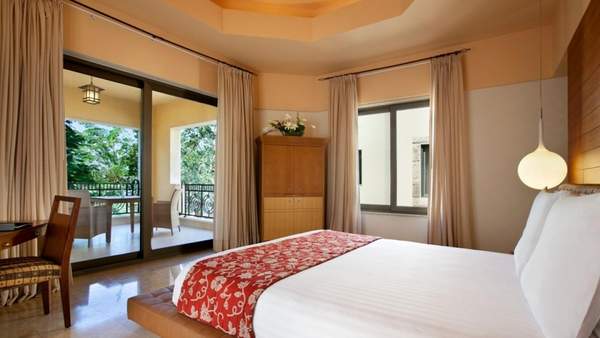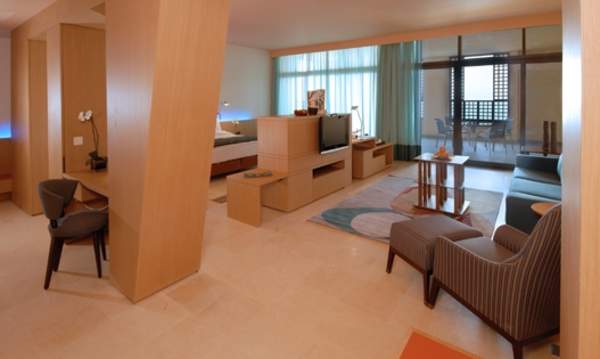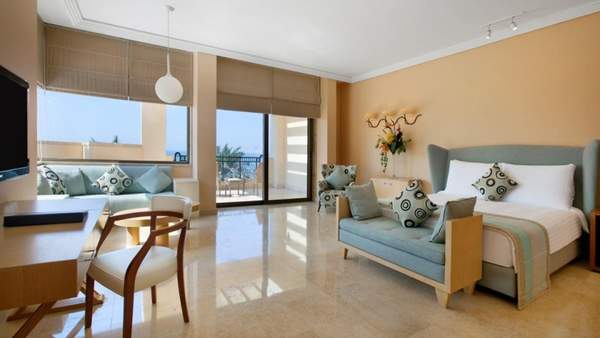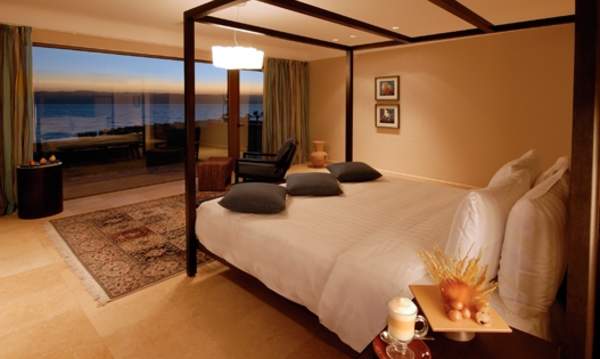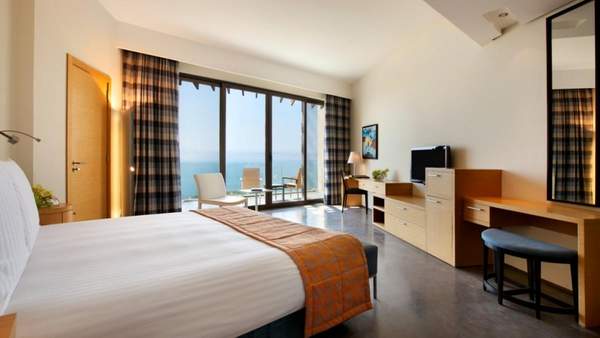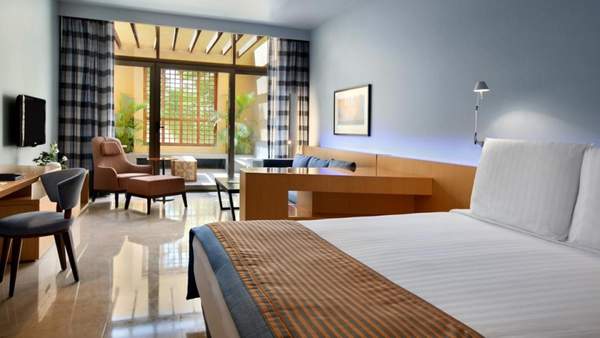 Spa
A huge list of treatments are on offer with treatments sourced from around the world. While treatments such as the Thai massage and Royal Hammam Ritual are undoubtedly excellent, it's worth trying the therapies inspired by the Dead Sea. One such treatment is the Dead Sea Mud Wrap. Using purified mud from the Dead Sea, the wrap helps relax and purify the body by expelling it of toxins, leaving you feeling nourished and revived.
Spa Treatments at Kempinski Hotel Ishtar Dead Sea
Olympus Spirit
Mars Pathfinder
Salute the Sun
The Heat of the Matter
Revitalising Facial for Stressed/Tired/Dull Skin
Deep Cleansing Facial - Exclusively for Men
Dead Sea Facial for Gentlemen
Dead Sea Rejuvenating Mud Facial
Soothing Facial for Sensitive Skin
Hydrating & Nourishing Facial for Dehydrated Skin
Aromatic Facial for Oily Skin
Purifying Facial for Oily & Imperfection-Prone Skin
Anti-Ageing Facial
Firming Facial for Mature Skin
Cathiodermie Facial for All Skin Types
Facial Mapping
Energising
Magical Suspense
Moonlight Rebirth
Crescent of Calm
A Silky Glow
Dry Flotation
Morning Star
Indian Head Massage
Shirodhara
Merudanda Massage
Shirobhyanga
East and West
Wind and Sand
Scents and Sensibility
Drum and Bass
Yoga - Budding Lotus: Beginner
Yoga - Blooming Lotus: Beginner to Intermediate
Yoga - Blossoming Lotus: Advanced
Sooryanamaskar: All Levels
Pranayama: All Levels
Swan: All Levels
Swankarma: All Levels
Vaiyakthikham: All Levels
Body scrub - Shining On
Body Scrub - Luminescence
Body Scrub - Velvet Shimmer
Body Wrap - Mother Earth
Body Wrap - Sensual Warmth
Body Wrap - Satin Polish
Body Wrap - Spellbinding
Cuisine
The resort's four restaurants offer guests a huge choice of cuisines. International dishes are served in the all-day Obelisk Restaurant, pizza, pasta and grilled meals are available at Ashur, while The Codes specialises in Thai fusion meals.
The Obelisk Restaurant
Our international Chefs raise the anticipation with a focus on freshness featuring an international and local fare laced with orient fusion. Its traditional and trendy world interpretations and modern contemporary ambience is complimented with earth tones, natural stone. Discover our wide variety of dishes, including the much-beloved Mansaf with new choices evolving with the seasons. The Obelisk boasts an outdoor seating area with a great opportunity to take in the fresh vibrant air and view in the natural surroundings of the Dead Sea.
Akkad Pool Grill
The Akkad Pool Restaurant features an outstanding lunch menu offering a wide range from sandwiches and desserts in a casual atmosphere for the whole family. Enjoy signature cocktails and international menu selection under the warm caressing rays of the sun while relaxing at the Infinity Pool. The Akkad team brings you a diverse and delightful menu, featuring favorite's sandwiches, appetizers, salads, dessert, including hand-churned ice cream.
Ashur Pizza & Grill Italian Restaurant
Ashur Italian Restaurant will take you on a journey to discover Italian gourmet cuisine. Indulge your taste buds with Italian flavors. Located at the lower Infinity Pool edge, Ashur Restaurant offer the finest Italian recipes specially prepared by our very own Italian Chef complimented by a wide selection of Italian wines. Enjoy a true Italian dining experience while relaxing into one of the most beautiful natural surroundings.
The CodesThai/Asian Fusion Restaurant
From the Kingdom of Thailand hails our talented Chefs with his natural spices and authentic Asian dishes that are more than enticing. The Codes Thai restaurant presents an elegantly eclectic medley of contemporary flavors from the Far East of Thailand and brings to you the real taste of a Thai and Asian fusion cuisine while enjoying the outdoors overlooking the Dead Sea.
Activities
Personal training sessions are available in the resort's state-of-the-art fitness centre. There are also yoga and tai chi classes, swimming pools for laps, a tennis court and the opportunity to go horse riding.
Celestial Pools
Fitness Center
Tennis Court
Kids Club
Facilities
From prolific infinity pools to soothing treatment rooms. Our facilities are at your disposal to help you create your private sanctuary of healing and enchantment. The resort is exclusive to resident hotel guests only.
Location
Set along the longest private beach on the edge of the Dead Sea, the 318-room resort was inspired in design by the Hanging Gardens of Babylon. At 1,300ft below sea level, the resort is located in the lowest place on earth.
Approximately 45mins drive from Amman airport.
Insider's Tips
Check in for at least five days to allow time to explore the sights and experience the spa.
7 Night Stay at Kempinski Hotel Ishtar
Kempinski Hotel Ishtar | Jordan
Forget all your worries and let your cares melt away with this 7 night stay at the luxurious Kempinski Hotel Ishtar. Situated along a private beach by the Dead Sea, this peaceful spot of immense natural beauty provides the perfect place to get away from it all and simply focus on yourself and your …
Sharing from
£
1841.00
£
1841.00
pp
Singles from
£
2689.00
£
2689.00
pp
---