Set your body straight at this serious spa for those who want results. The Palace Merano has gained the reputation for being the best place to go-to for anti-ageing and a full detox – and it's not without reason having won many awards for their success! The Biontology system was devised by Henri Chenot, a French biologist that founded his unique system based on Western, Chinese and Ayurvedic medicine. Taking into account ageing or tiredness, pollution of your body is not only a case of bad diet or the intake of excessive toxins; it is about the lack of equilibrium between the physical body, the mind and the unconscious being. With world-class facilities and intensive programmes, Espace Henri Chenot is all about improving the body and mind with overall wellbeing. The expert team have a personalised approach and will assess your body's state to establish a treatment plan for your stay that may include massages, hydrotherapy, chiropractor, nutritionists, elaborate blood oxygenating procedures, supplement, vitamins and minerals. The beauty treatment centre offers a variety of treatments should you be in need of hyaluronic, Botox and other skin rejuvenation treatments.
Free time offers the opportunity to explore the historic surroundings or join the cookery workshops, themed meetings and exercise programmes. Food lovers can look forward to a menu designed to induce deep tissue cleansing, based on natural, vegetable-based, hypoallergenic foods that re-balance the body's functions. There is a second menu with smaller "wellbeing portions" called Biolight. This offers healthy and light food prepared using methods that preserve their nutritional properties. The excellent tea bar serves herbal tea, fresh juice and other healthy drinks. With 100 rooms, of which 29 are luxurious suites with spectacular views, the Palace Merano will ensure you are more than comfortable during your stay.
Nearest Airport: Innsbruck
Transfer Time: Approx. 120 minutes
Sharing from
£
4169.00
£
4169.00
pp
Singles from
£
4699.00
£
4699.00
pp
Including transfers, accommodation, full board and a 7 night programme
Recommended for
ANTI-AGE | DETOX | STRESS MANAGEMENT | WEIGHT-LOSS
---
Room Types
Merano Palace Hotel offers a wide range of accommodation to suit everyone, including single rooms, double rooms, junior suites, and suites depending on your individual needs. Each room and suite type comes with a range of amenities to ensure you enjoy the most pleasant stay.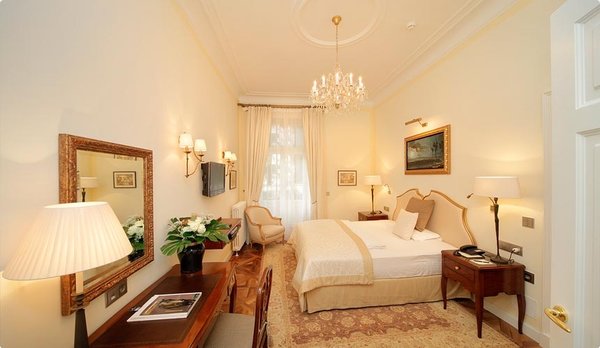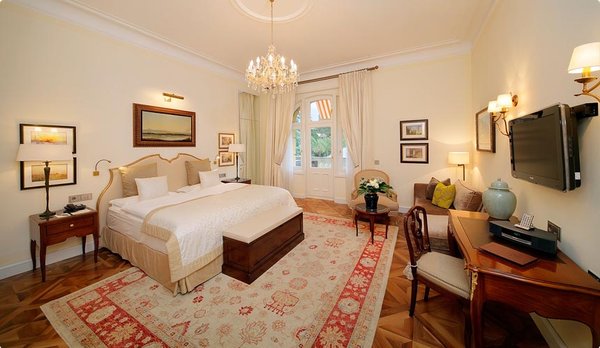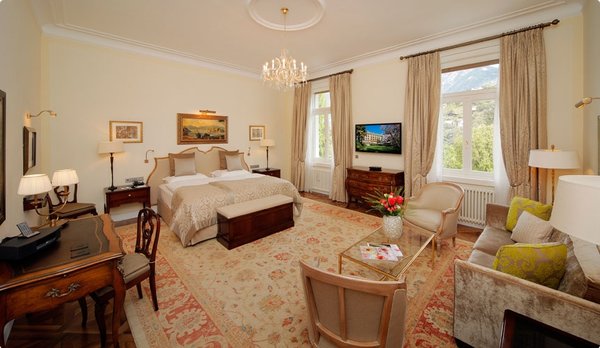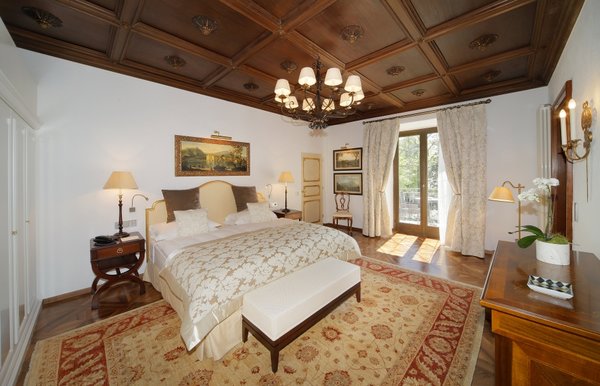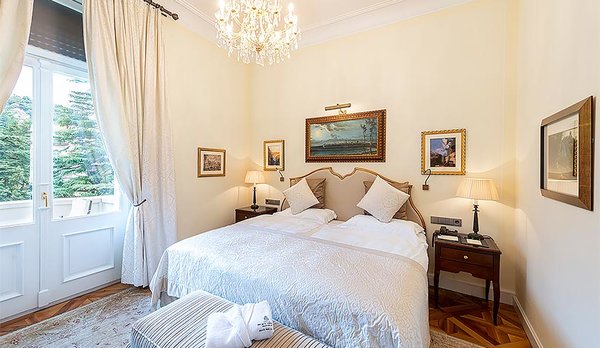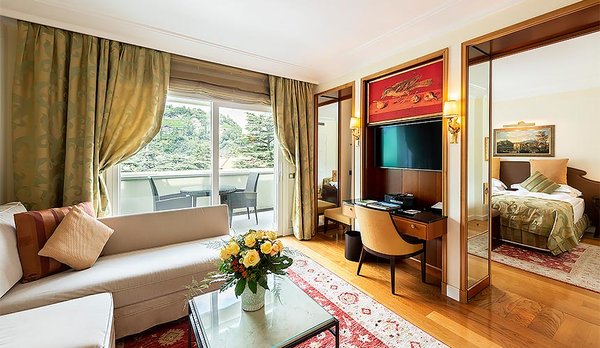 Spa
On arrival guests undergo a vigorous assessment with various blood and urine tests. Levels of toxins in the body are measured, your physical structure and bone density will be analysed and a bio-energetic check up will determine energy flow around the body. After this a personalised treatment programme (ranging in anything from detoxification to weight loss and regeneration) will be prescribed. Beauty therapies (including a fabulous cellulite treatment) are excellent.
Spa Treatments at Merano Palace Hotel include:
Filler – Micro-Injection
Hyaluronic Acid Filler
Remodelling Effect Lip Volume
Bio-Stimulation With Hyaluronic Acid
Botulinum
Mesolift
Cell Care
Revita Care
Dmae
Lipo Dissolve
Scalp Treatment
Fraxel Laser
Laser Ulthera
Laser Diode
Intense Pulsed Light
Photo rejuvenation (wrinkles on the face and neck)
Liposonix
Oxygen
iPiCO
Skin analysis
Facial contouring
Sonophoresis/Sonoderm
MuscleToning
Electroporation-Mesoaesthetic
Jet Peel
Abdomen
Cellulite reduction
PhotomodulationLED
Evaluating Levels Of Toxaemia
Body Composition Assessment
Bio-Energetic Check-Up
Evaluating Levels Of Oxidative Stress
Cellular Resonance Therapy
Energy Control
Hydro-Energetic Cure
Hydro Aromatherapy
Phyto – Mud Therapy
Hydrojet
Tendon Muscle Massage
Cuisine
The cuisine team, has always been attentive to the importance of carefully and lovingly, selecting the best and healthiest ingredients for inner and outer wellbeing.Weight-loss is a big thing here and the menus are correspondingly designed. If you're following a detoxifying diet you'll be prescribed a menu featuring natural, vegetable based, hypoallergenic foods designed to rebalance the body. There's also a Biolight menu offering light food and 'wellbeing' aka small portions. You may well be hungry, but by the time you leave you'll be bouncing with energy. Cookery workshops are also available.
Dietetic Restaurants
A pleasant, balanced lunch or dinner. The two dietetic restaurants in Palace Merano Espace Henri Chenot offer light, tasty dietetic cuisine using the Chenot method. The chef and his team, coordinated by Dominique Chenot, are delighted to offer a selection of products prepared with fresh seasonal produce, in compliance with lightness rules. The bio-light menu applies the food philosophy of the Chenot method, which patients learn during individual sittings with their doctor and at various times during the health programme. The dietetic kitchen staff accurately select the type and quality of ingredients, with a watchful eye on combining dishes during the meal. The menus incorporate the use of organically farmed, antioxidant, hypotoxic produce with high nutritional properties: the whole, unprocessed ingredients, which conserve all their properties, are of fundamental importance. Huge importance is also given to harmony among the food used, the types of cooking methods and dish presentation. Pleasure is not just in the tasting, but also from something to admire.
Activities
A range of activities is offered at Palace Merano Espace Henri Chenot that will enable you to improve your health and fitness in a way that is also enjoyable. A range of fitness sessions are offered, including daily Pilates offered at 4 pm, weather permitting in the hotel gardens, while water aerobics take place inside at 5 pm. There are also indoor and outdoor pools available for you to swim lengths, as well as a fitness centre for more general workouts. For those who prefer to get outside to exercise, there will be plenty to please you too, with cyclic and Nordic walking encouraged by the hotel.
After a busy and active day, for those who are seeking some relaxation, there is also the option to unwind in the sauna or the Turkish baths.
In addition to activities to get the pulse rate up, the resort also offers cookery workshops for those who want to learn how to prepare healthy meals and themed meeting on topics relating to health and wellness so guests can pick up tips and information as well as share their own with others.
Facilities
Spa
Fitness Centre
Indoor and Outdoor Swimming Pools
Turkish Baths
Kneipp Path
Tea Bar
Botanical Gardens
Lounge Hall
Restaurants
WiFi
On-call doctor
Laundry
Currency exchange
Pharmacy
Hairdresser
Baby-sitting
Bose sound system
iPod docking station
Location
Inspired by the grand hotels of the Cote D'Azur, the Palace Hotel was built on the site of a 13th century castle. A large neo-classical building adjoining parkland, rooms have a classic decor with wood floors, marble bathrooms and heavy curtains. Located in Italy's picturesque South Tyrol region, the hotel lies on the edge of Merano.
The Merano Palace is easy to get to, approximate driving distances below
Bolzano Airport 33km - 30 min
Innsbruck Airport 120km - 1½hrs
Verona Airport 180km - 2hrs
Venice 290km - 3hrs
Milan 325km - 3½hrs
Florence 400km - 4hrs
Rome 660km - 6½hrs
Munich 310km - 3½hrs
Videos
Reviews
Insider's Tips
Order one of Henri Chenot's Body Balance Kits so that you can continue his nutritional regime at home. It is designed to help you control your weight in a healthy way whilst maintaining muscle mass and bone density.
Don't forget to visit The Trauttmansdorff Castle Gardens nearby.
Their expanded choice of programmes now cover detoxification, regeneration, weight loss and beauty.
Whilst all of the rooms are exquisite the Panorama Junior Suite is a good balance between cost, size and view
Awards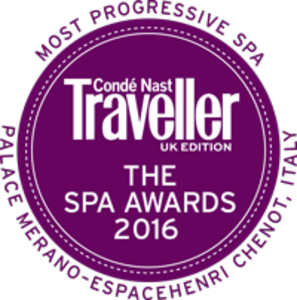 ---