Set on the gentle slopes of a lychee and mango plantation, the dense Sal forest to its west, the hills of Mussoorie to its' north, Vana Retreat is an international ashram, a wellness retreat, a world-class sanctuary – all healing and nourishing. Designed by Spanish architectural company Esteva i Esteva, it's designed is both dramatic and serene; sculptured sleek stone and sheer glass, modernist polished buildings with pale wooden floors, and all surrounded by a large courtyard shaded by a grove of mango trees. Bedrooms are soothing and calm - the colour scheme is muted, with wall-to-ceiling windows overlooking the trees and hills. It is the brainchild of owner Veer Singh, a perfectionist with exacting standards.
So who would Vana suit? The answer is everyone that is besieged by the challenges of living in the modern world. For Vana is a haven to escape to, to discover, to be still in, and to heal. There are no pre-determined programmes at Vana; your schedule will be custom-made for you, following your in-depth consultation with one of the doctors, where you will list your goals for your stay – de-stress, detox, weight loss or maybe some natural healing. The doctors will devise a programme which will nourish you inside and out. Days are gentle: Yoga or a hike in the morning, followed by your prescribed treatments. Quiet reflection time is an important part of the healing process at Vana.
Food is artistically displayed and delicious and served to you based on your body type and the objectives of your retreat. You can choose from two restaurants - Anayu, which serves Moorish traditional Ayurveda food, and Salana, which offers a sublime variety of non-vegetarian, vegetarian and vegan food. All, of course, are locally sourced, seasonal, fresh and organic. Bread is made fresh daily, they even have their own stone mill to ensure the quality of their grounded grains. The sweet-natured waiting staff will guide you through the menu - it's not about absence or deprivation at Vana, but sensible eating that offers a feast for the senses as well as being healing to the body.
Ayurveda healing is offered alongside traditional Chinese medicine and Tibetan healing – Sowa Rigpa. The doctors and experts are the very best you will find, no expense is spared at Vana. There are on-site nutritionists, visiting monks and experts, Sufi singing sessions and lectures. There are steam rooms, saunas, indoor and outdoor pools, infrared cabins and a well-equipped gym. In the extensive grounds, there are also tennis courts, a herb garden and lots of spots for Yoga and meditation.
The treatment menu is vast, Chi Nei Tsang, (a deep abdominal massage) with Azusa, or perhaps Watsu with Sara, where you are massaged in a warm womb-like pool until you reach a state of complete relaxation. There is stretching like you have never known before with Mayank - limb by limb, muscle by muscle, every knot kneaded until you spring back to life. The fragrant Ayurvedic oils of the heavenly four-handed abhyanga massage, (which finishes with your hair being wrapped in a saffron turban to keep your head warm), the Ku Nye massage performed by two therapists who whisper Sanskrit mantras as they press hot pods into your energy channels. There are many other massages on offer; all performed by magical hands, all from different ancient practices, all working seamlessly together, to make you whole again. All massages are listed for a purpose, all are expertly performed, and are part of your journey to improvement. Vana quite simply is exquisite, it's a life-changing, profound experience, somewhere to connect with your inner stillness.
Nearest Airport: Dehradun Airport

Transfer Time: Approx. 60 minutes





Sharing from
£
1799.00
£
1799.00
pp
Singles from
£
2199.00
£
2199.00
pp
Including regional flights, transfers, accommodation, full board, VIP meet & greet and a 5 night programme
Recommended for
Detox | Yoga | Ayurveda | Emotional Healing
---
Room Types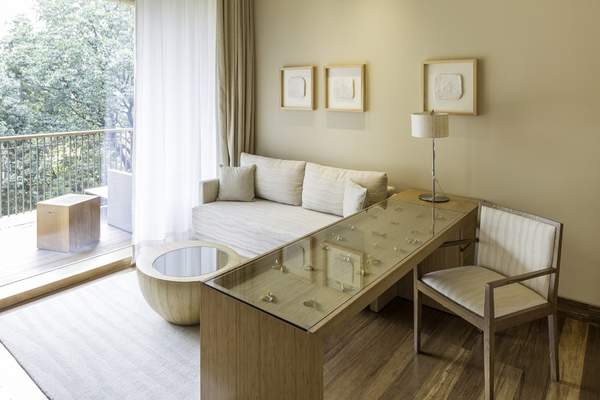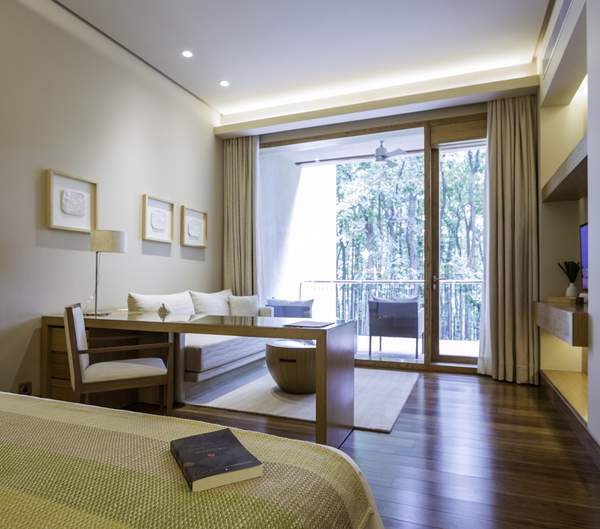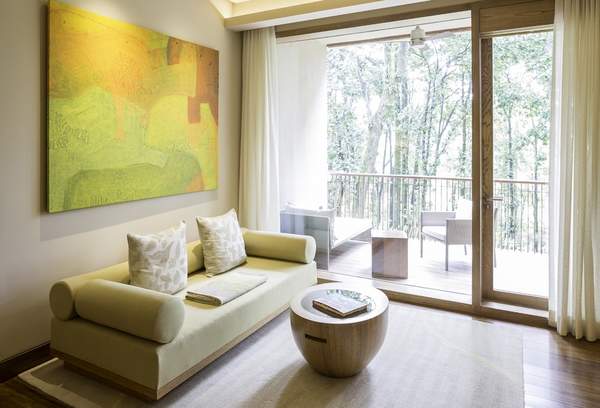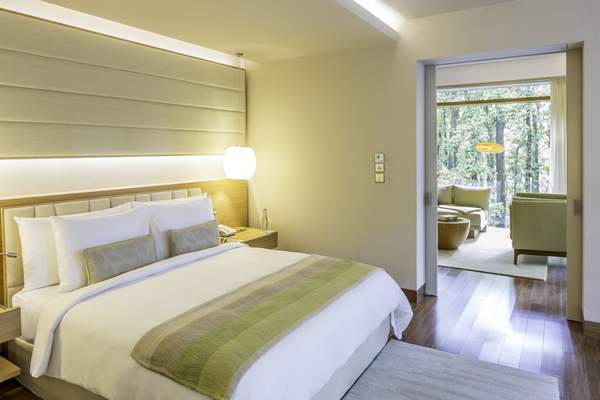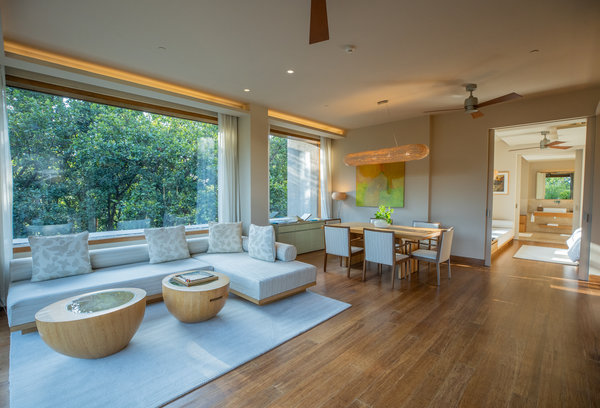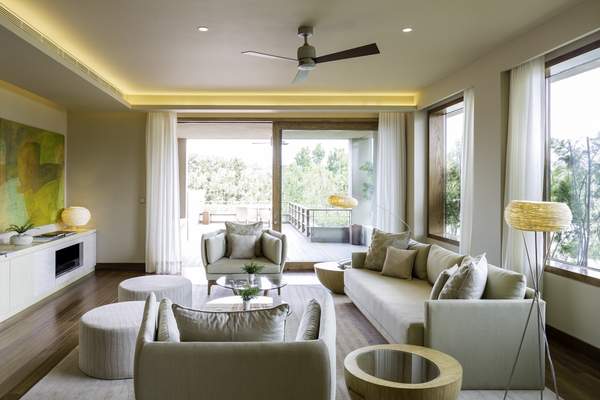 Cuisine
At this retreat, a nutritious culinary experience is vital for your healing process at Vana. The cuisine encourages guests to see food differently, yet delights, nourishes and heals. The chefs are masters of wellness cooking and understand the delicate balance between different ingredients, flavours, seasons and palettes, to create inspiring food that suits each guest's body type and retreat objectives.
Activities
In addition to the spa activities included in each tailor-made programme, tennis and walking trails are available for outdoor pursuits. For guests who wish to interact, daily activities and common dining tables allow the opportunity to connect with other guests as well as the team at Vana Retreat.
Classical music performances
Wellness workshops
Culinary classes in the organic garden
Facilities
Ayurveda centre
Three yoga studios and a yoga pavilion
Tibetan treatment rooms
Wellness center
Indoor heated pool and outdoor temperature-controlled pool
1700 sq ft gymnasium
Private Watsu treatment room
Over 55 treatment and consultation rooms
Lychee & mango orchards
Salad and herb gardens
Organic vegetable gardens
2 restaurants
Juice bar
Boutique
Walking trails
2 tennis courts
Location
Vana Resort is located in the Northern Indian state of Uttarakhand, in the Himalayan foothills. It's 35km drive from Jolly Grant Airport in Dehradun, which you can access from London daily via Delhi.
Videos
Reviews


Insider's Tips
Travel light, you get super comfy organic kurta pyjamas daily, so that's one thing less to worry about.
There is a well stocked library at Vana Resort, no need to take books either.
Dine at the communal table at mealtimes. Most evening you are joined by one of the Vana Retreat doctors or specialists, its fun and very informative.
Take a meditative walk in the yoga orchard, and enjoy the magical bird song.
Awards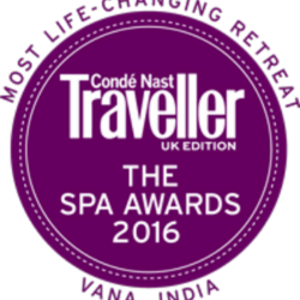 ---