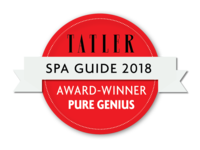 Tucked away in the middle of the Soonwald-Nahe Nature Park is this beautiful resort, with over 2,000 sqm of space, with generously built saunas, pools & relaxation rooms. The view reaches across the distance of soft hills and vineyards creating the perfect ambience for relaxation and rejuvenation.
For generations, the Bolland-Anton family (the "BollAnts") have made their mark on this unique place. You can feel the sense for aesthetics, for indulgence and health. These families have made it their passionate duty to maintain the 110-year-old and tradition-steeped founding operation of the Felke healing method in Germany.
An essential component of their Felke Med concept is therapeutic fasting as per Dr. Otto Buchinger. Combined with the further developed Felke healing method, many guests in recent years have used the offer to lastingly purify and revitalise their minds and bodies. You can make preventative or therapeutic use of your stay to have a positive influence on your health.
Therapeutic fasting means voluntarily forgoing solid food for a certain period of time. The human body possesses the ability to live off its reserves for a certain period of time, and in doing so can activate its self-healing powers. In addition to the weight loss, various effects of fasting are the focus of interest today: anti-ageing, treatment of numerous chronic diseases, as well as the prevention of illness, ailments of old age like dementia, and cancer. Mentally, the fasting process has a positive effect on personal awareness, to the point of self-discovery.
Bollants has been awarded the best wellness hotel in Rhineland-Palatintea, it is a haven for those seeking peace, limitless varieties of activity and therapeutic fasting and regeneration.
Nearest Airport: Frankfurt Hahn
Transfer Time: Approx. 35 minutes
Sharing from
£
999.00
£
999.00
pp
Including transfers, accommodation, full board and a 5 day programme
Recommended for
PAMPERING | MEDICAL SPA
---
Room Types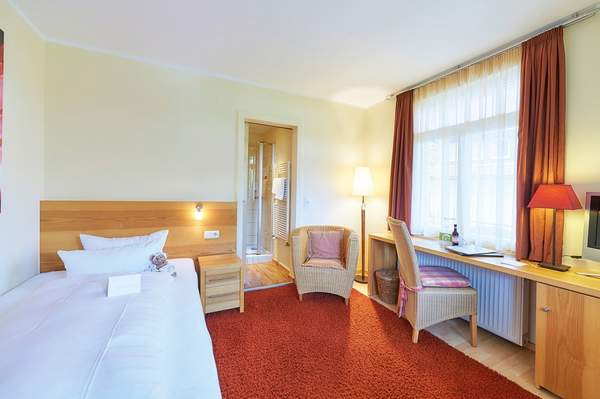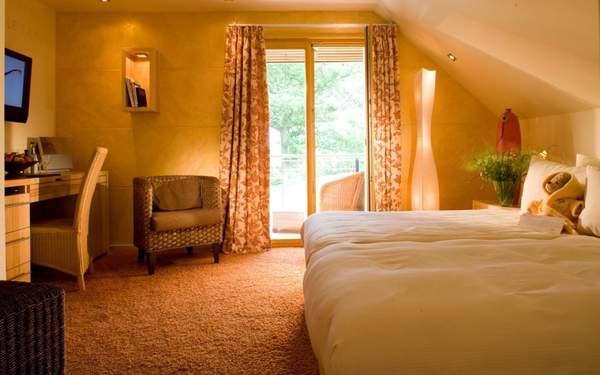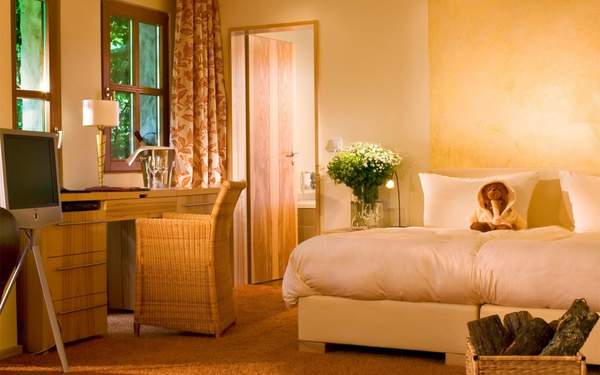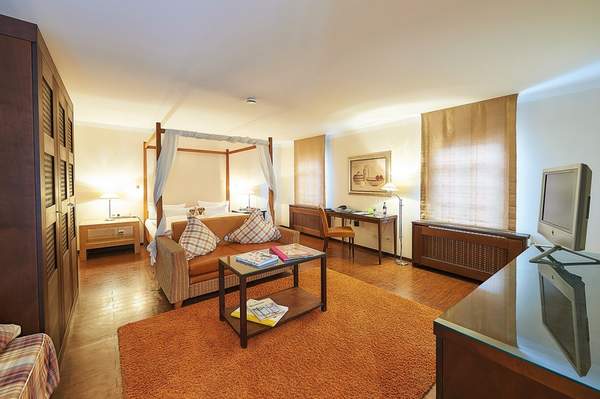 Spa
Aimed at creating the most relaxating envornment, the spa has more than 3,500 sqm of space with both interior and exterior areas. With a number of spa rooms, you can relax and treat yourself to a summer oasis in the spa gardens or snuggly winter haven with the crackling fireplace in the winter.
The signature spa method is definitely the Felke Med, founded by Minister Felke, it encompases soft, natural healing procedures and vitalising holistic applications.
Cuisine
The Jungborn
Rated with one Michelin star this remarkably designed restaurant built in an old farmstead has a historic wine cellar. Head chefs Jens Fischer & Philipp Helzle provide light and contemporary cooking with a range of international products, that are in tune with the SPA themes.
The Hermannshof
A vintage rustic subtle bistro restaurant with 40 seats serving a four-course menu, which is changed daily.
The Villa Restaurant
Located in the historic dining hall of kurhaus, designed with cosy furnishings & light winter gardens with a view of the countryside. Head chef Jens Gilcher, and sous chef Fabian Schwan Daily designing four-course menus, which are fresh and perfect for your spa experience.
Activities
Meditative Felke natural walking & running trails
Canyon bikes
Golf
Hiking
Visit Nahe wine country
Horseback riding
Early morning spa
Facilities
Technogym/fitness studio
Tennis
Frühlingsplätzchen spa
4 saunas
2 steam baths
4 pools
Natural Garden spa
Tea station
Location
This spa is located in the centre of the Soonwald-Nahe Nature Park and has views all the way to the vineyards of the Nahe countryside.
The retreat is 35 minutes away from Frankfurt-Hahn airport by car and approximately 1 hour from Frankfurt airport by car or train.
Felke Med Basic & Intensive
BOLLANTS | Germany
A symbiosis of modern western medicine, classic natural healing processes and Chinese medicine, The Felke Med Basic & Intensive programme breathes health and vitality back into your life. The qualified medical wellness team, working under esteemed Dr. Axel Bolland, will take exc…
Sharing from
£
999.00
£
999.00
pp
Felke Med Mind & Body
BOLLANTS | Germany
Conscious and healthy nutrition, as well as the interplay of activity and relaxation, are the elements that Minister Felke applied in his therapy as early as the 20th century. They form the basis even today and are supplemented by new medical knowledge. The healing power of nature, supported by hol…
Sharing from
£
1044.00
£
1044.00
pp





---