Undeniably beautiful, secluded and under the radar – this is the European spa spot for those truly looking to escape the stress of their day to day life. Weight loss is the focus of Les Prés d'Eugénie, but in no way do you feel deprived, and the exercise programmes are designed to suit your needs for when you return home.

The restaurant holds three Michelin stars and is run by iconic chef Michel Guérard, who invented the cuisine minceur style of cooking which recreates lighter versions of decadent dishes. Cooking classes are available for an introduction to Eugénie's slimming cuisine.

Les Prés d'Eugénie programmes offer a range of activities including water treatments, high-energy fitness exercise taking place in the fitness studio, luxurious pampering within their spa and much more. Les Prés d'Eugénie works with the goal of achieving a healthy and relaxing weight loss programme that can help curb yo-yo dieting and promote a sustainable healthy lifestyle.
Please note: This property will reopen on 05 Mar 2021
Nearest Airport: Bordeaux
Transfer Time: Approx. 90 minutes
Sharing from
£
2910.00
£
2910.00
pp
Singles from
£
3565.00
£
3565.00
pp
Including transfers, accommodation, full board and a 7 night programme
Recommended for
PAMPERING | WEIGHT LOSS
---
Room Types
There Main House, L'Impératrice and The Couvent des Herbes can be found on the left bank, while Les Logis des Grives and La Maison Rose are on the right bank.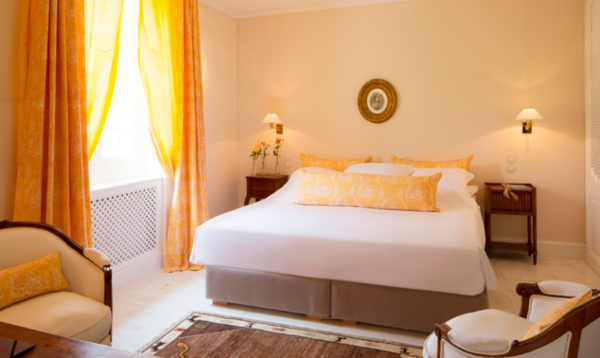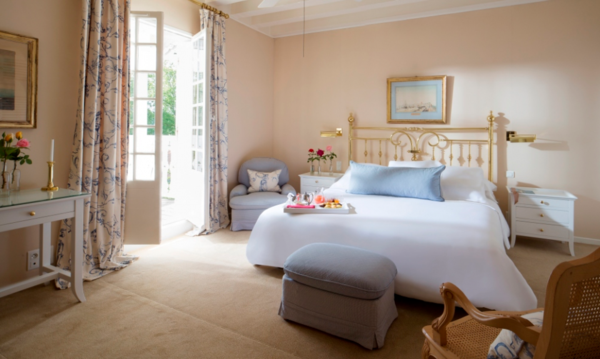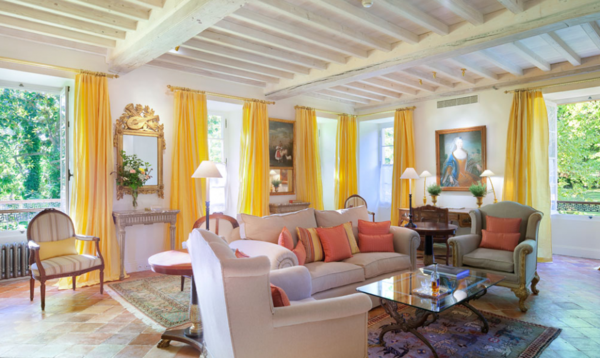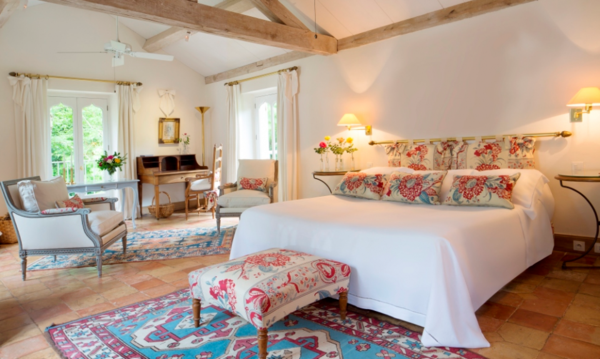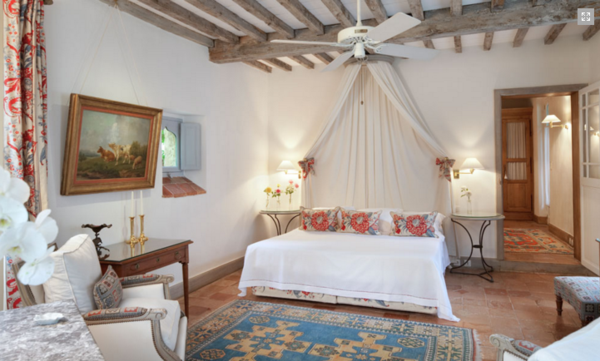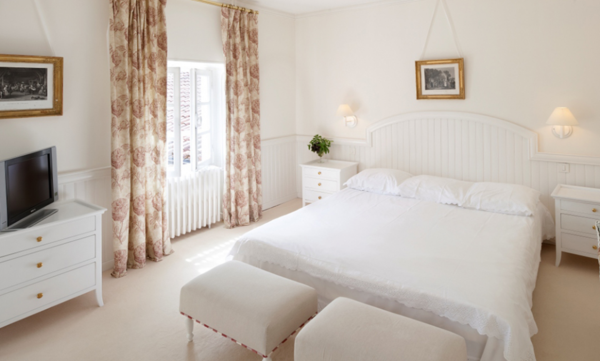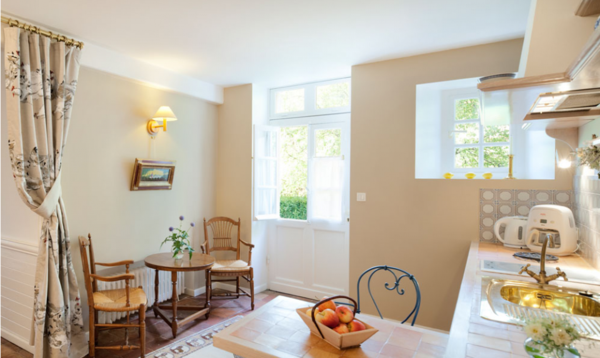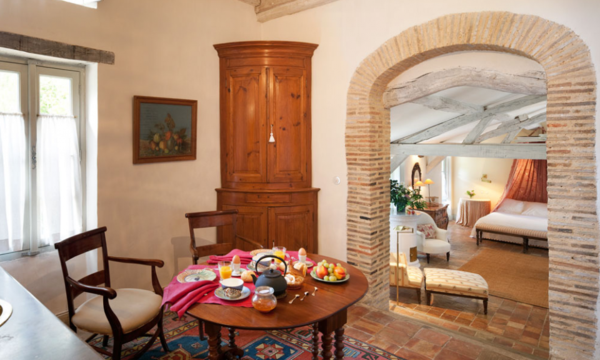 Spa
The treatments at The Ferme Thermale spa are all based around the ancient healing properties of water as referenced in Greek, Roman, Celtic and Eastern cultures. The water-based and herb-based treatments combine the benefits of plants with the benefits of age-old thermal springs. Massages, facial beauty treatments, body beauty treatments and slimming treatments are also available. The weight loss programmes specify a certain amount of these treatments along with your other activities.
The spa has 21 individual treatment booths, a thermal steam bath, lounges and a shop. After the treatment, you may spend time relaxing by the wood fire, with a hot or cold infusion in hand.
Activities
Les Pres d'Eugenie offers an array of outdoor activities. Guests may swim in the outdoor heated swimming pool, play tennis, work out in the fitness studio or bike around the grounds. A walk around the rose and kitchen gardens also offers a pleasant diversion. Cooking classes are on offer, and those who would rather dine than cook may take out picnic baskets. Those concerned with health and beauty issues can see doctors, dieticians, physiotherapists and beauticians. Guided excursions to other French regions are also available.
Facilities
Heated outdoor swimming pool
Fitness studio
Boutique
Gardens

Jardin du Curé
Potager de la Ferme aux Grives
Eclose de la Ferme Thermale
Water garden
Sprites garden
Grassy ampitheatre
Main courtyard
Jardin du Kiosque

Spa
Château de Bachen vineyard
Hutchet beach house
Location
Les Prés d'Eugénie looks like a property staright from a French fairytale - with idyllic gardens, quaint shutters and beautiful interiors.
Only 45 minutes by car from Pau airport, Les Prés d'Eugénie is 1hr30 from Bordeaux and Biarritz and 1hr from the TGV station Dax.
Videos
Reviews
Insider's Tips
Looking for an indulgent end to your retreat? Book into one of their Luxury Lodges by the beach.
Try one of the cookery classes for a unique introduction to Eugénie's cuisine.
We recommend a fabulous lunch outside under their old lime trees.
Pure Spa Programme
Les Pres d'Eugenie | France
Escape to the rustic beauty of Les Prés d'Eugénie in peaceful French surroundings. You will instantly relax in the pretty manicured gardens and feel at home as you stroll the grounds and unwind. During this popular 7 night Pure Spa Programme, you will be completely pampered from h…
Sharing from
£
2910.00
£
2910.00
pp
Singles from
£
3565.00
£
3565.00
pp
Minceur Essentielle Programme
Les Pres d'Eugenie | France
Michel Guérard worked with the nutritionist Doctor Patrick Sérog and Eugénie's medical team for two years to implement the Minceur Essentielle weight loss programme. It's strategy combines a gastronomic diet, medical and dietary follow-up, physical…
Sharing from
£
5559.00
£
5559.00
pp
Singles from
£
6479.00
£
6479.00
pp

---