Tucked away in the Tyrolean Mountains is the 30-room Ayurveda Resort Sonnhof, a perfect family-run hidden gem. We came across this jewel a few years back and were bowled over by their take on Ayurveda, which also offers exceptional value for money, and is only a couple of hours from London.
In Austria, Dr Alaettin Sinop leads the Ayurveda team of 13 specialists along with Dr Guarav Sharma, and they offer a huge range of programmes, from Shirodhara to the full-on traditional Panchakarma detox, as well as acupuncture, and the best oil massages you will ever experience. In terms of activities, you have daily yoga, breathing exercises and meditation by the lake. The daily programme is comprehensive and there is a lot to keep you fully occupied.
The food is delicious and healthy, colourful and enticing. Nutrition plays a prominent role in Ayurvedic medicine and is considered one of the three pillars of health. Ayurveda Resort Sonnhof offers a balanced vegetarian cuisine that is based on the principles of Indian healing but adapted to suit western taste buds. The ingredients are first class and sourced from the local farms and markets. In Ayurveda, there are three constitutional types (Vata, Pitta and Kapha), and the suggested meals for each constitution differ. Their Ayurveda specialist Gaurav Sharma provides guests with an Ayurvedic treatment programme with detailed instructions regarding meals.
Sonnhof is a family-run affair and the owner, Johann, is always on hand to ensure that guests have all they need for the perfect stay. He is assisted by his two daughters – Lisa, who teaches many of the yoga and meditation classes, and Christina, with her Ayurvedic degree, who is involved in the daily running of the Ayurveda programme. Sonnhof is perfect for those who would like to sample the principles of Ayurveda, without having to schlep to the Indian sub-continent. It's just as good for the purists, and for those who know and love Ayurveda, and as it offers good value for money, it's perfect for all spa lovers.
Nearest Airport: Innsbruck

Transfer Time: Approx. 1 hour and 10 minutes





---
Sharing from
£
845.00
£
845.00
pp
Singles from
£
999.00
£
999.00
pp
Including transfers, accommodation, full board and a 3 night programme
Recommended for
Ayurveda | Detox | Yoga | Holistic Healing
---
Room Types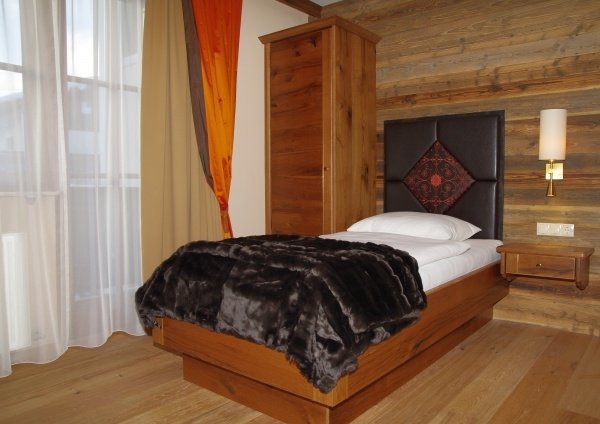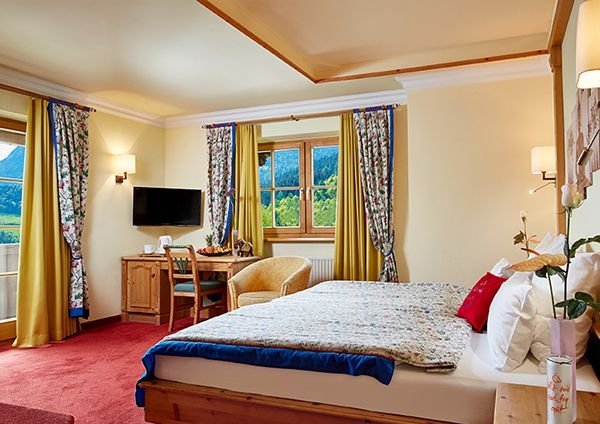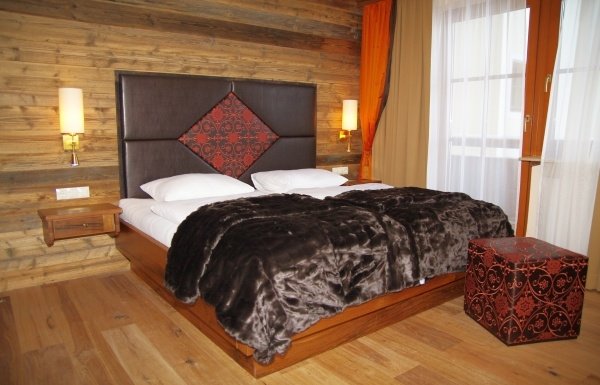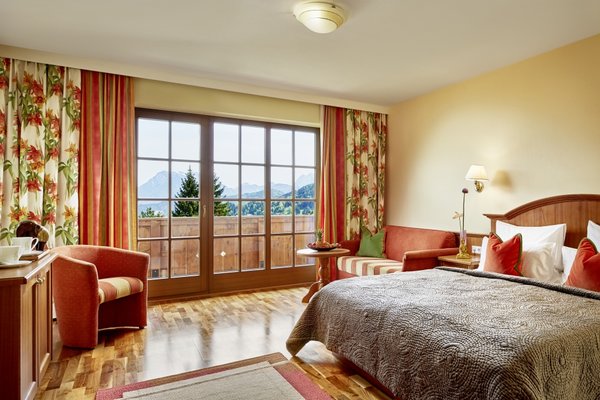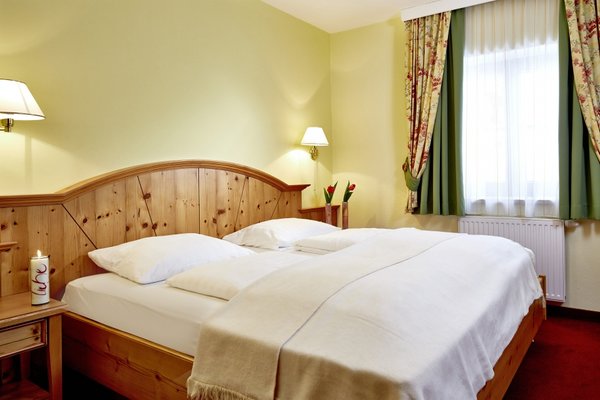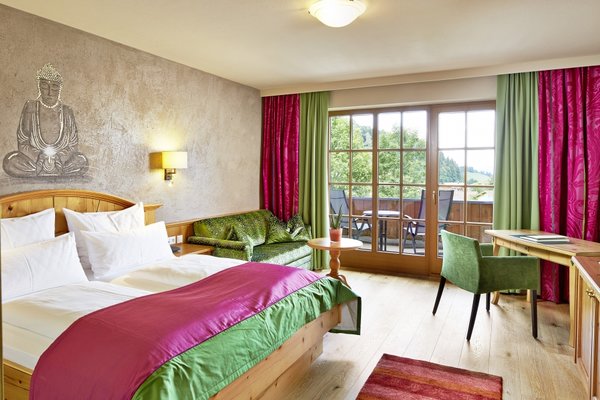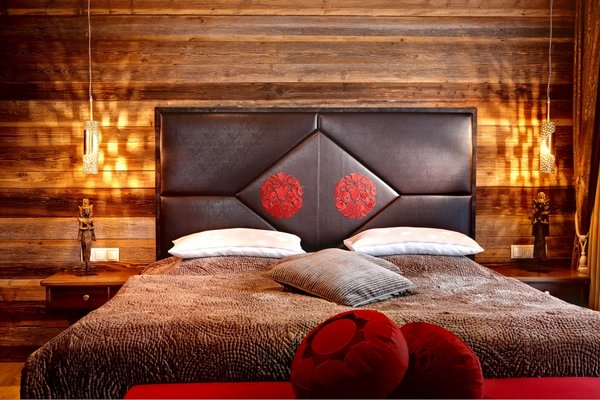 Spa
The concept of the AyurvedaCentre is 'Tyrol meets India' and the various spaces have been designed in accordance with the Ayurvedic philosophy that our bodies are temples that house our spirit. In the spa, senses are soothed in a relaxed, positive atmosphere and gently stimulated with exhilarating fragrances and peaceful sounds. The spa contains 18 treatment rooms, two medical consulting rooms, three saunas, created in accordance with Ayurvedic principles, and the Swasthya peace room provides the ideal environment for rest and relaxation before and after treatments. Other areas of the spa include infrared cabins, a yoga & OM meditation room, a Shakti (power) fitness room and the new Shiva Shaki lounge. The signature feature of the spa is a glorious panoramic indoor pool boasting direct access to the gardens and energy fountain.
Cuisine
Nutrition plays an extremely important part in Ayurveda, and is essential to the success of this holistic form of therapy. It helps us develop physically, mentally and spiritually.

At Ayurveda Resort Sonnhof they use fresh organic, locally sourced food. All their European Ayurvedic cuisine dishes are meat free to ensure that even at the stage of food intake, your body is not subjected to any unnecessary stress. We live in an age when many people are adversely impacted by mental or emotional stress, and a healthy, meat free diet can be a great help in regaining clarity, strength and vitality. Additionally Ayurveda Resort Sonnhof offer their guests vegan options for every meal.
Activities
Exercise, yoga and meditation are integral components of European Ayurveda®, so activites such as meditation and deep relaxation with healing sounds are regularly offered. For those who wish to amble, energetic healing walks with energy coaching and informative 'walk, cook & eat' wild herb forays will treat you to fresh air and get your blood flowing. Guests may also enrol in Spirit Yoga© classes or sign up for a personal Qigong or Yoga class. Educational talks and presentations on various Ayurveda themes are also available.
Those who prefer other outdoor activities can hike, mountain bike, ski or hike in the surrounding region.
Facilities
Hotel Facilities

Reception
Spirit lounge
Anapurna buffet
Buddha's Place
Ayurveda shop
Underground car park




Ayurveda Centre facilities

Panoramic indoor pool
Energy fountain
Finnish sauna
Eucalyptus steam room
Heat therapy
Three themed saunas:

Kapha detoxifying steam bath
Pitta herbal clay sauna
Vata gemstone therapy room

Shakti fitness room
Swasthya peace room
OM meditation room
Ayurveda lounge
12 treatment rooms & a medical room



Garden of the 5 Elements
The Shiva Shakti energy garden is an oasis with Alpine views that spans 1000 square metres and was designed according to Vastu teachings. With a focus on the 5 elements, the garden offers various energy spots such as the Gateway to the Heart rose garden, statues of Ganesha and Buddha, the Shakti fireplace, special Chakra places and more. There are also places of bliss and a place of compassion to be found in addition to an herb garden, bird table, landscaped natural garden pond and yoga and rest areas.
Location
Ayurveda Resort Sonnhof boasts a stunning hillside location in the Tyrol Mountain range on the high plateau of the Thiersee Valley. At an altitude of 900 metres, it provides incredible views of the surrounding mountain scenery.

The nearest airport is Innsbruck, just 55 miles away. Because flights do not operate directly here from the UK year round, guests can also fly to Salzburg (73 miles away) or Munich (83 miles away).
Videos
Reviews

Insider's Tips
Really work during your programme, and choose a sauna to suit your dosha (body) before and after your treatment.
Make sure to stretch your limbs with the morning yoga.
Don't shower after your spicy oil treatment. Though you may be tempted because of the smell, your skin will become baby-soft if you can keep it on overnight.
Pack for comfort, there are no airs and graces here.
Remember to pack a head scarf or hat, particularly if you have opted for a Panchakarma treatment.


---