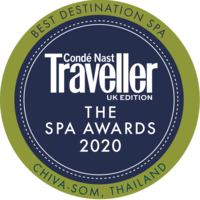 Chiva-Som International Health Resort is the Grande Dame of destination spas, it has been purging and cleansing its guests for 20 years, and still remains triumphantly at the top of its game. Nestled amongst acres of lush tropical gardens in Hua Hin, a mere two hours by road from Bangkok, Chiva-Som is the perfect spa for everyone. It caters in equal measures for the solo traveller, couples, or a group of friends.

Asia is brimming with snazzy health spas, minimalist and cool, but Chiva-Som is a world away from this sort of offering, its aim is to deliver long-term health benefits by changing the way you live. During your stay at Chiva-Som, you will follow a fluid schedule advised by the experts who will ensure you enjoy a balance of treatments and relaxation. Think Tai Chi at sunrise, followed by a nice stretch, with kickboxing, Pilates, yoga and meditation all on the list. With all classes scrupulously chosen by their team - tried and tested, and you can be positive that you will be challenged to the limit by the very best instructors. Chiva-Som boasts an extensive range of spa and alternative treatments. As well as the range of massages and facials, there are colonic irrigation therapies and flotation, scrubs, body polishes, iridology and seaweed treatments, milk baths and acupuncture. Treatments cover everything from chakra balancing to physiotherapy. You can be sure you will also have the access to the world's top visiting experts, as this is the place they all want to come to.
Food has always been delectable at Chiva-Som, saintly yet scrumptious. The menu features contemporary Thai cuisine with international influences', food that is low in fat, salt and sugar, and big on flavour. You can still have chocolate brownies, although it will only have just over 200 calories. You can learn how to cook healthily, with daily classes to teach you the art of preparing and cooking the Chiva-Som way. It's all about education, learning and understanding about food, and ultimately helping you to eat healthier.
With elegant rooms that have been recently renovated, there are countless reasons why people may choose to visit Chiva-Som, but it is undeniable that the main thing that keeps enthusiasts returning year after year are the results. After a week here you will feel brand new, and more importantly, you will take a wealth of knowledge with you on how to live your life better.
Nearest Airport: Bangkok

Transfer Time: Approx. 2.5 hours





Sharing from
£
1899.00
£
1899.00
pp
Singles from
£
2799.00
£
2799.00
pp
Sharing from
£
2529.00
£
2529.00
pp
Singles from
£
3329.00
£
3329.00
pp
Including transfers, accommodation, full board and a 3 night programme
Recommended for
Detox | Fitness | Yoga & Pilates | Weight-Loss | Holistic Healing | Fixing Your Issues | Anti-Ageing
---
Room Types
All guest rooms at Chiva-Som are designed with luxury and comfort in mind, creating seamless harmony with your retreat programmes. All rooms have satellite colour TV and a Blu-ray player. Air conditioning is available, as are International Direct Dial phones, bathrobes, hair dryers, refrigerators and room safes. Chiva-Som can also be personalised, allowing for change. You can switch the scent in the oil burners, amenities in the bathroom, and linens and pillows in the bedroom.
Choose from a variety of Ocean Rooms, an Anchan Room, a Thai Pavilion or a Suite (Juniper, Patchouli, Jasmine, Champaka, Golden Bo or Leelawadee).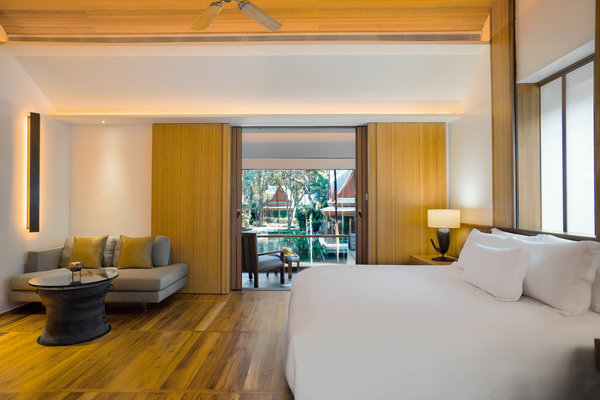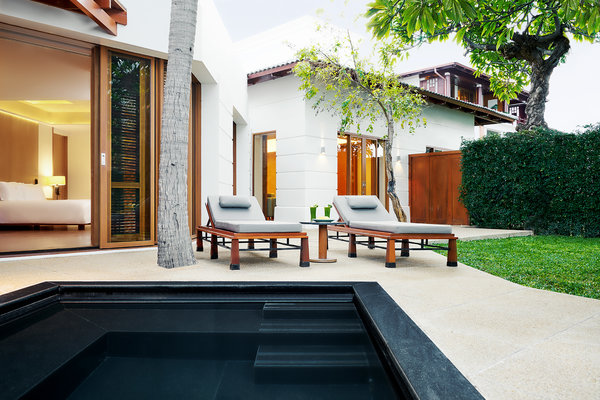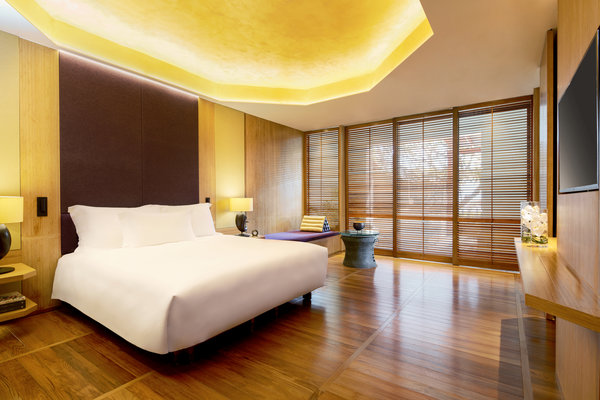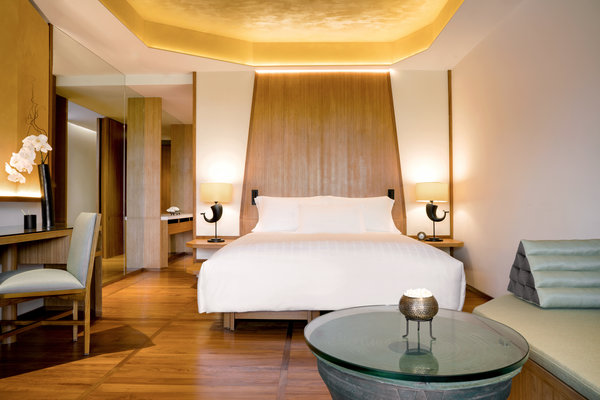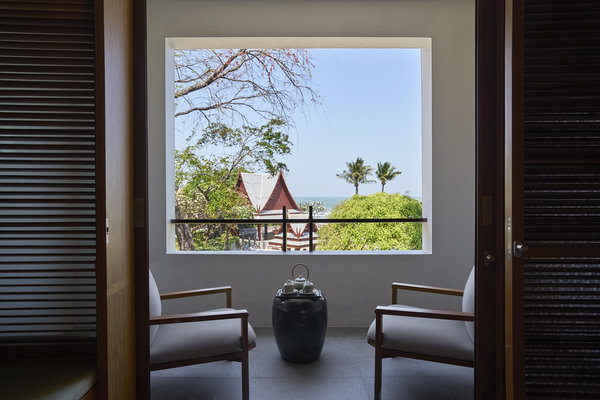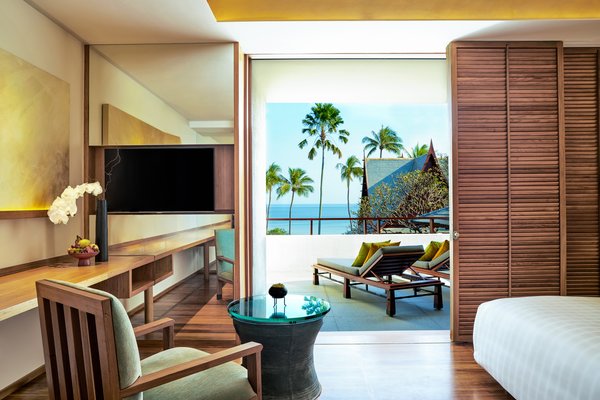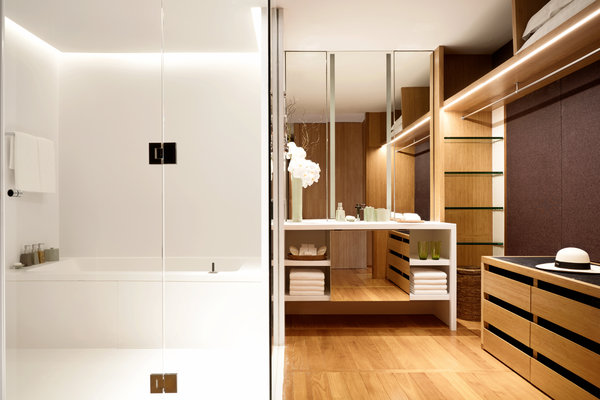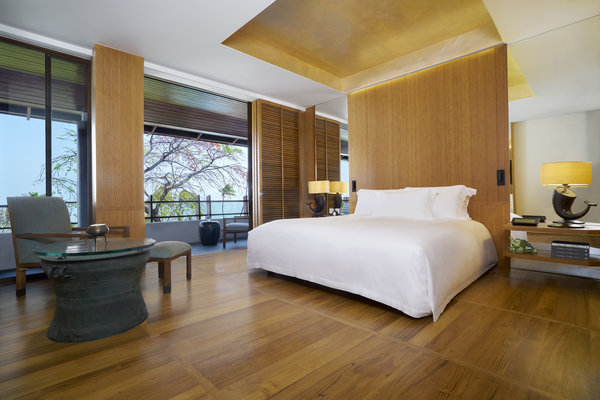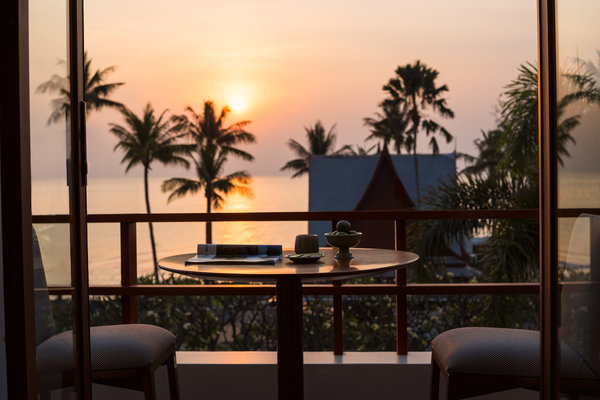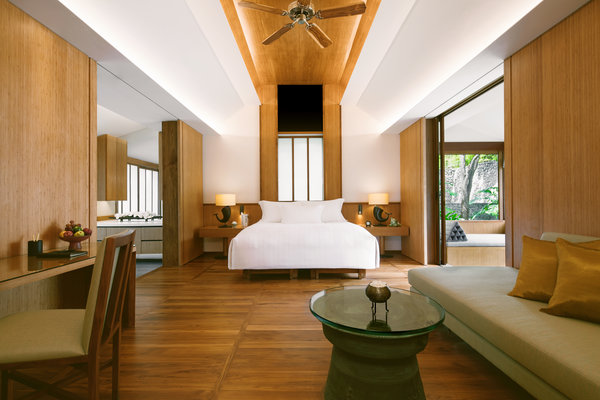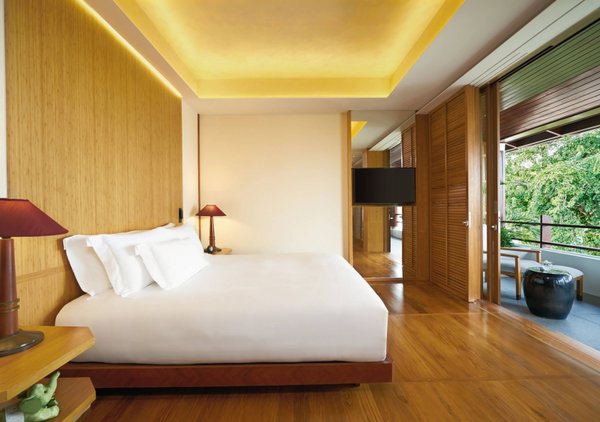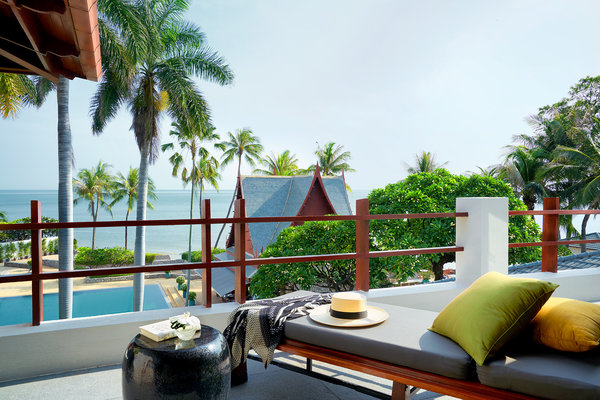 Spa
Chiva-Som's well-appointed spa offers an extensive range of treatments and activities, to help you relax, restore and rejuvenate.

Facilities include physiotherapy, fitness, spa and holistic health options with their focus on combining Eastern and Western approaches for a fully comprehensive approach to your wellness.
The spa offers over 150 treatments, from fitness classes like Tai Chi and Pilates, to complementary therapies and medical services. Beauty treatments, massages, hydrotherapy and more all feature on Chiva-Som's impressive spa menu.
Expect to find water therapy rooms complete with saunas, steam rooms, jacuzzis and heated water beds to prepare you for your treatment ahead and a tranquil spa environment that will help you unwind and fully enjoy your time spent here.
Cuisine
Fresh, healthy and calorie counted meals, all the food is salt and fat-free, using as much of the garden produce as possible. The calories are even counted for you and placed on a card beside each dish. Expect the likes of rock lobster curry or baked marinated seabass with turmeric. If you're travelling alone you can sit at a sharing table should you prefer.
Emerald Restaurant
Enjoy Chiva Som's award-winning Wellness Cuisine for breakfast, lunch and dinner, either inside or on the terrace in our newly-renovated Emerald Room. If you feel like meeting other guests, join the inviting 'Talker's Table'.
Taste of Siam Restaurant
Overlooking the ocean, breakfasts, lunches and Thai dinners are served. On Saturday nights, enjoy the renowned BBQ prepared by their award-winning chefs under the stars.
Activities
Your time at Chiva-Som is sure to be enriched by the plethora of activities that are on offer. Opt for early morning lessons in yoga and Thai Chi, and fun aqua aerobic classes, or perhaps try fitness assessments, kickboxing, beach walks, Pilates, body balancing and body stretching – there truly is something for every ability.
With a changing weekly schedule of activities, Chiva-Som offers guests a varied experience, ensuring you get to try new things and there is plenty to keep you entertained.
On the more relaxed side of things join one of the spa cuisine classes or attend one of the lectures, you are sure to take away many handy tips and information that will help you lead a healthier lifestyle even after you have left. Or if you prefer to get outdoors, expect to find golf, biking and even kayaking all on the weekly schedule. However you choose to spend your time, you can be certain that you are in the hands of the experts at Chiva-Som
Facilities
Male/female wet area (including sauna, multi-level steam, room, hydro-Jacuzzi, relaxation room)
Watsu pool
Gymnasium
Dance studio
Pilates studio
Yoga pavilion
Yoga sala
Kinesis studio
Tai Chi pavilion and bathing pavilion, complete with exercise pool, plunge pool, waterfalls and Kneipp therapy foot bath
The Niranlada medi-spa offers a range of rejuvenating non-invasive cosmetic procedures
There is also a well stocked library and comprehensive boutique
Wifi is available in all bedrooms
Location
185km South of Bangkok (approximately 2 and a half hours by private car transfer), Chiva-Som is found amongst stunning surroundings which include tropical gardens and sea views for a serene and calming environment.
Videos
Reviews


Insider's Tips
Book early, as Chiva-Som gets a huge amount of repeat guests.
Book a room with a view of the ocean, not only will it make your soul soar, but its near to the heart of the Spa action.
Do a cookery lesson with Kanyarat Thanomsaeng, so you can replicate some of their scrummy dishes.
Do their stretching class at sunrise, it will set you up for the day, and ensure that you are fit for the day ahead
Pack lightly as you will spend most of your time in the comfy pyjamas provided
Study the weekly schedule a week prior to travel and ask that treatments are planned not to clash.
Awards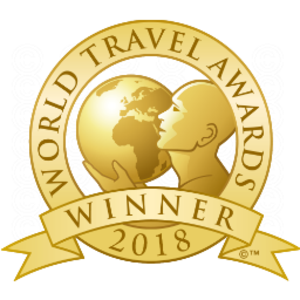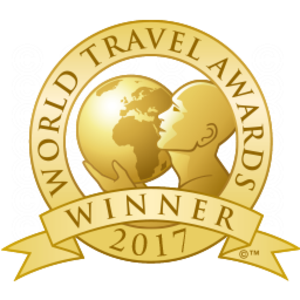 Healing Holidays Special Offers
Wellness Credit
Receive THB5,000 wellness credit pp/per stay when you book a retreat of 7 or 10 nights
Receive THB10,000 wellness credit pp/per stay when you book a retreat of 14 nights
Valid for all bookings in 2020. T&C applies.
At Chiva-Som there's a programme for just about everything. Whether you're looking to lose weight, de-stress, or fix another issue that's bothering you, Chiva-Som's holistic approach to health and wellness is sure to help bring you the results you seek.
---